Bro Andrew Richard Daily Devotion - Acknowledge God Every Day
Daily Devotion - Acknowledge God Every Day
14-11-2022
---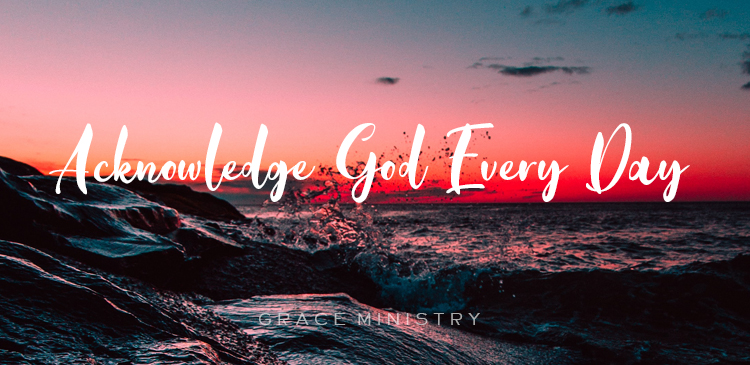 Proverbs 3:6

"In all your ways acknowledge Him, And He shall direct your paths."

What do you do when you meet a friend in a place where you didn't expect to run into them? Depending on the rapport you share, you'll smile at them, shake their hand, hug them, or start talking a mile a minute. Yet, we rarely acknowledge the greatest Friend we have, although He is very much active in our day-to-day lives.

Often, we relegate thinking about God to Sundays, a few minutes in the morning/night, and when we're faced with a situation where we need His help. What would it look like instead to actively be on the lookout for God through our seemingly ordinary days?

It could mean acknowledging the beauty of His creation when you see a butterfly fluttering by. You could thank God for the friend who texted you out of the blue and pray for their needs. You could simply whisper words of gratitude and pleas for help as you go about the mundane tasks that fill your day.

Acknowledging God and what He's doing in your life enables you to know Him more intimately. When you're in constant communication with Him, He will direct the way you should go. Recognizing God's hand over your life will keep you in tune with His will. He will set your future straight and remove the obstacles that block your path.