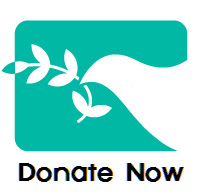 Thank you for choosing to Donate to Grace Ministry, Mangalore. We're truly grateful for what God will do through you and thousands of other GRACE MINISTRY members and families who have faithfully pledged and are making sacrificial gifts. Your prayerful decision to give generously is an act of worship and demonstrates your trust in God.
Give, and it will be given to you. A good measure, pressed down, shaken together and running over, will be poured into your lap. For with the measure you use, it will be measured to you."Luke 6:38
Our desire is to continue sharing hope with thousands in new ways and in new places. We are so excited about all the wonderful things that God has placed in our hearts to accomplish in His name.
Apart from Online Donation, you can also send your Donation to:
GRACE MINISTRIES
HDFC BANK
Ac/No: 50100296692512
IFSC: HDFC0001571
BRANCH: HAMPANKATTA, MANGALORE
---
Grace Ministry believes that your offering belongs to various services of the ministry. Your donations to the ministry are received as offerings to support the preaching of the gospel, as well as the ministry's humanitarian outreaches.
Your donations are received with the understanding that the ministry has full discretion to channel these donations to support the preaching of the gospel, as well as the humanitarian programs of the ministry. Thank you for your support that helps us proclaim the love of Jesus to the world.