Bro Andrew Richard Daily Devotion - Blessings on Blessings
Daily Devotion - Blessings on Blessings
20-06-2022
---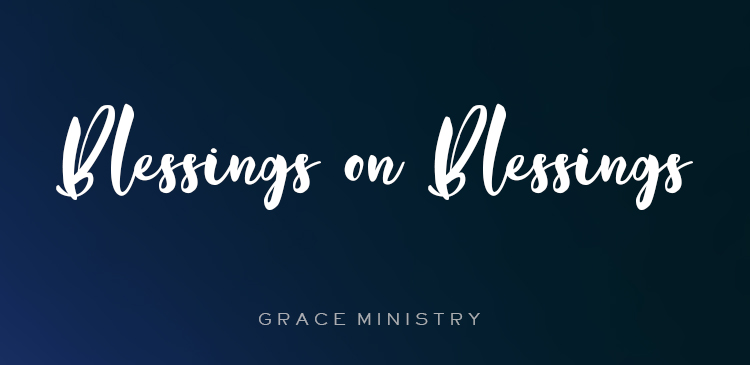 "The Lord will command the blessing on you in your storehouses and in all to which you set your hand, and He will bless you in the land which the Lord your God is giving you."

Truly, the promise for success! The verse says that the Lord commands blessings on you. 'Command' is defined as an order given by one in authority. Here, when the commander is the Most High then who can ever defy His plans. He commands blessings on your storehouses denoting your present resources and in your land denoting your sphere of influence. In essence, His blessings are written all over your life.

There's nothing wrong with wanting to be prosperous in what we do with our hands. But if it's not aligned with God's will for us, then all that we do or want is meaningless. Success often becomes dangerous when pride creeps in and we start leaning more on our strength than acknowledging God's ways in our lives. The Bible says, God resists the proud(James 4:6) and without Him, we can do nothing (John 15:5).

We often feel like our lives are not prosperous as we want but are we faithful in honoring Him? He promises that blessings will overtake you as long as you live a life in obedience to Him(Deuteronomy 28:2). So, let us trust and obey Him, count the many blessings that were freely given to us and be grateful for everything. Today, let us come to the Lord who commands blessings on us, for His nature is to bless!
written By:Bro Andrew Richard