Bro Andrew Richard Daily Devotion - Experience Goodness All Your Life
Daily Devotion - Experience Goodness All Your Life
21-06-2022
---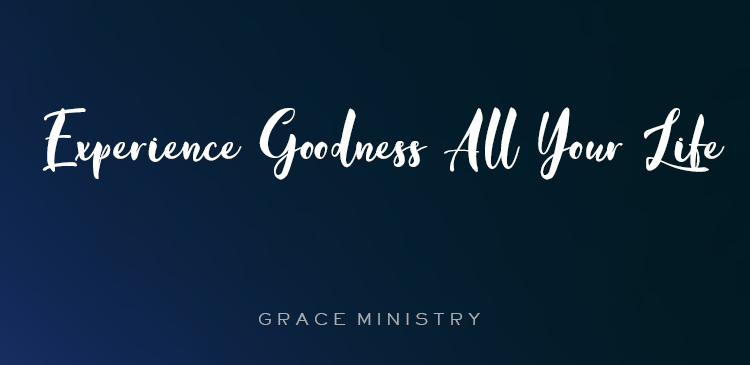 "Surely goodness and mercy shall follow me all the days of my life; and I will dwell in the house of the Lord forever."

We live in a digital age where everything we do online is tracked. You might have just checked out a product on Amazon but then you start seeing ads for it on other websites as well. While being followed like this online is quite creepy, the Bible tells us there are some great things that follow us all the days of our lives – God's great goodness and His loving mercy.

When you think about it, it's God's lavish grace that brought you into His fold and it's His grace that keeps you there. As a son/daughter of the King of kings and Lord of lords, you get to always experience His goodness over your life. You don't have to do anything to deserve His love and mercy. But you can respond with gratitude –praising His name and serving Him with all that He's blessed you with.

There may be days when you don't experience goodness in your life and you might think God has perhaps forgotten you. That is not true. God is always, always working something good in your life – even if you can't see it now. When you rest in the Lord and trust His will for you, you can be assured that His goodness and mercy will guide and equip you every step of the way.
Written By:Bro Andrew Richard