Bro Andrew Richard Daily Devotion: God of all Comfort
Daily Devotional - God of all Comfort
05-07-2021
---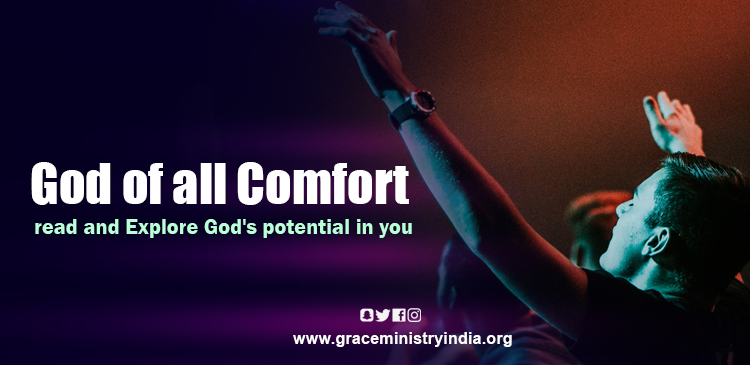 "He comforts us when we are in trouble, so that we can share this same comfort with others in trouble."
We'd love our lives to be filled with only good things but the harsh reality of life on earth is that everyone goes through trouble. We all face difficulties in different seasons of our lives. The only thing that matters is who we can rely on to help us through the tough times. When we believe in the Lord Jesus Christ, we have the assurance that He is our ever-present help in trouble (Psalm 46:1). We know that we can trust God to be our refuge and strength on our difficult days.
Sometimes, God miraculously removes our suffering and grants us instant relief. At other times, He lets the painful trials build our faith and mold our character. No matter how God works, we can be assured that He has not left us to deal with our difficulties on our own. He is the God of all comfort and mercy (2 Corinthians 1:3). He will strengthen our hearts to walk through the storms with Him and come out victorious.
As people who've experienced the love and comfort of God, we can now share it with others who're going through similar situations. We are in a better place to empathize and comfort someone else who's going through a difficult time. Our suffering would not have been in vain because we're now equipped to offer the same hope and comfort that we've received from God.
Bro Andrew Richard