Bro Andrew Richard Daily Devotion - God the Great Judge
God the Great Judge
01-10-2020
---
"Love has been perfected among us in this: that we may have boldness in the day of judgement; because as He is, so are we in this world." 1 John 4:17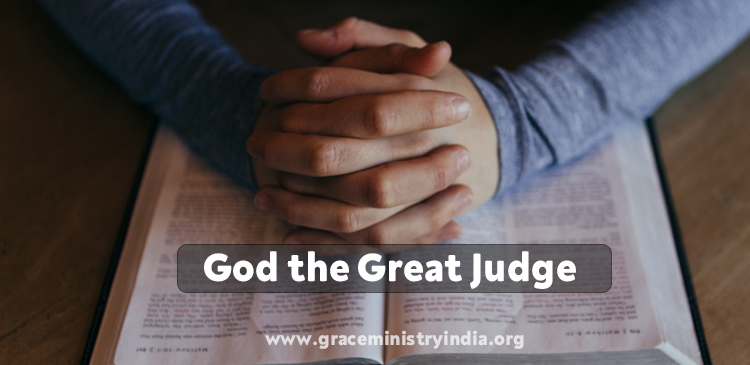 When we continue to abide in God and make it our decision to remain in His Love, His love is then made perfect in us. And Jesus and His love are what will give us courage on the Day of Judgement. Whether Jesus will stand between us and God; or whether God will see Jesus in us, we are yet to know.
However, we know that we are God's children (1 John 3:1), co-heirs with Christ (Romans 8:17 ), that there is no-condemnation for those who are in Christ Jesus (Romans 8:1 ), that Jesus said that we should not fear because He will be with us (Isaiah 41:10), even till the end of the age (Matthew 28:20).
The Day of Judgment will be a scary one: if you are on the wrong side. God is, after all, God.
We cannot fathom His power, His greatness, His sovereignty. Or can we?
Be on the wrong side of mercy, of love, of forgiveness, of eternal life, and that Day is a day we should consider and think about more often.
God has always put before us: the blessing and the curse; life and death.
And He urges us to choose life. Not death. (Deuteronomy 30:19).
We must fearfully love our God because He is Mighty. The Great Judge. The only One who can save us.
Amen!