Bro Andrew Richard Daily Devotion - God's Great Gentleness
Daily Devotion - God's Great Gentleness
20-06-2022
---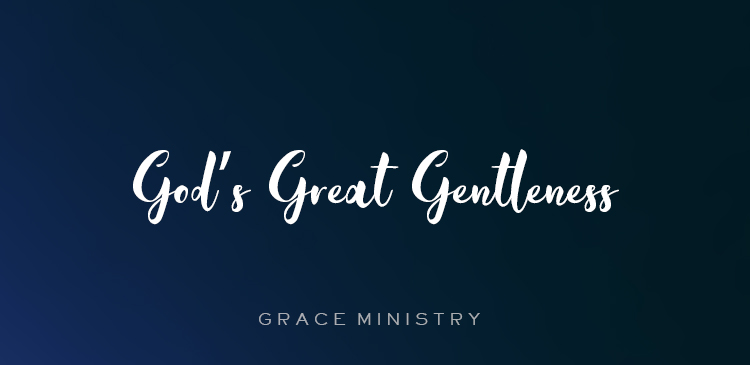 "You have also given me the shield of Your salvation; Your right hand has held me up, Your gentleness has made me great."

We often refer to God's greatness and His strong, mighty hand. But in today's verse, King David refers to God's gentleness. The whole of Psalm 18 was written when God delivered David from the hand of his enemies and Saul especially. David constantly refers to God as his rock and fortress. He acknowledges that it's God who saved him and held him up.

Today's verse in the Amplified version says, "Your gentleness [Your gracious response when I pray] makes me great." For all the strength and might that God provided David when he had to battle his enemies, His gentle, gracious response to prayer is what helped him succeed. If you're fighting your own battles in this season of life, remember that God's gentleness (in response to your prayer) will help you win.

Look to God for His saving grace. He will heal and deliver you. His hand will uphold you and sustain you as you walk through your fiery trial. As you call on Him, He will answer you (Jeremiah 33:3). Not a single moment that you spend in prayer is ever wasted. Even if you don't see God working, trust that the answer to your prayer is already on the way. God will strengthen you to get through your difficult situation. His gentleness will fortify you and make your life better than it was before.
Written By:Bro Andrew Richard