Bro Andrew Richard Daily Devotion - Let's Worship Our Maker
Daily Devotion - Let's Worship Our Maker
21-06-2022
---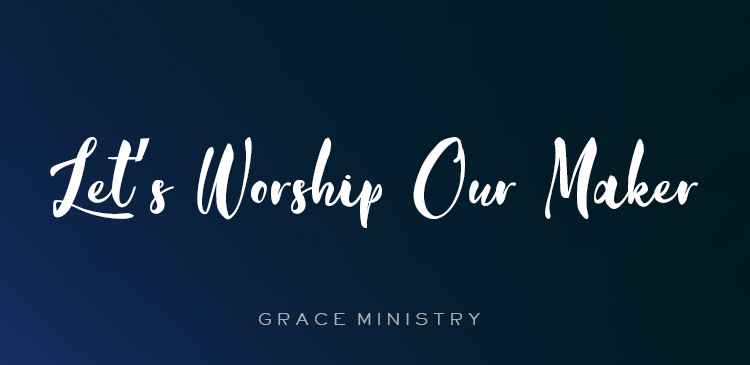 "Oh come, let us worship and bow down; Let us kneel before the Lord our Maker."

Worship is an expression of adoration and reverence. When we sing songs of praise and thanksgiving to the Lord Jesus Christ, we're making our adoration known. The beauty of worship is that it removes the focus from ourselves and turns it towards God. Often, this means we stop exalting our problems and start exalting the Lord for whom nothing is impossible.

While many of us are happy to worship together in church (or with a YouTube video playing along), it's essential to cultivate an active lifestyle of worship throughout the week as well. Let's make it a point to carve out a few minutes of undistracted time in our day to just praise God for who He is and thank Him for what He's done for us.

It requires conscious effort to be aware of God's presence as we go about our everyday routines. When we live intentionally, knowing that the Holy Spirit is constantly with us, we're in tune with Him. We're mindful of the fact that the One who made us in His own image is watching over us night and day. That makes it easier to worship Him, regardless of how our day is going. Let's worship our Maker with all of our being and express our love for Him every day.
written By: Bro Andrew Richard