Bro Andrew Richard Daily Devotion - Prosper in Christ
Daily Devotion - Prosper in Christ
01-07-2022
---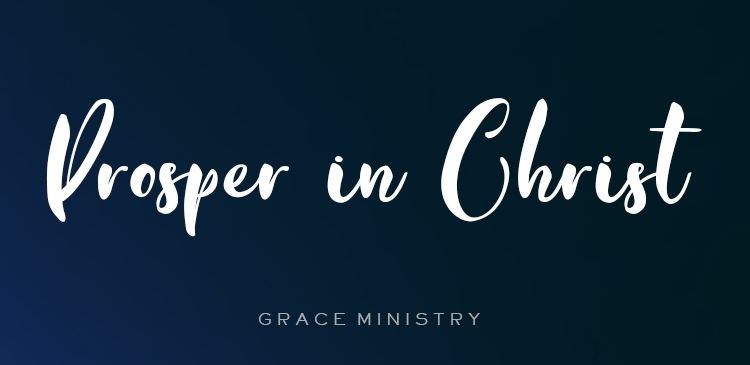 Philippians 4:19 (NKJV): And my God shall supply all your need according to His riches in glory by Christ Jesus.

What we want is not always what we need. Don't we often tend to confuse the two? And don't our wants always outweigh our needs?

In this verse, Paul thanks the Philippians for generously supporting him. He was in a distressful situation with no means to help himself. The Philippians were a poor community. Yet out of their poverty, they gave Paul a financial gift.

When Paul thanked them in return for their sacrificial giving, he didn't promise them health or wealth. Neither did he promise God would heal them of their sickness or pain and discomfort. You see, God's idea about our prosperity is different from ours.

We think we need eight hours of sleep, a good job, people to treat us with respect, opportunities to succeed, good medical care, a loving marriage, and happy children. Those are good things, but they are not things God is most concerned about. God's perspective of what we need has eternity in view.

Dear friends, God's economy is worlds apart from ours. We can only prosper when our need for God is met in Jesus. He might not always heal us or smoothen the path, but His grace, mercy, forgiveness, joy and peace are available in abundance (Matthew 6:33).

"What we don't have now, we don't need now." And what we do need now, we have now. We have the Father's mighty hand working all things for our good; Christ Jesus as our advocate and righteousness; and the Holy Spirit's intercession and comfort.

May we find our true prosperity in intimacy and relationship with God. And may our prayer life focus on Heavenly riches rather than fleeting desires.
Written By:Bro Andrew Richard