Bro Andrew Richard Daily Devotion - The Blessing of Instruction
Daily Devotion - The Blessing of Instruction
21-06-2022
---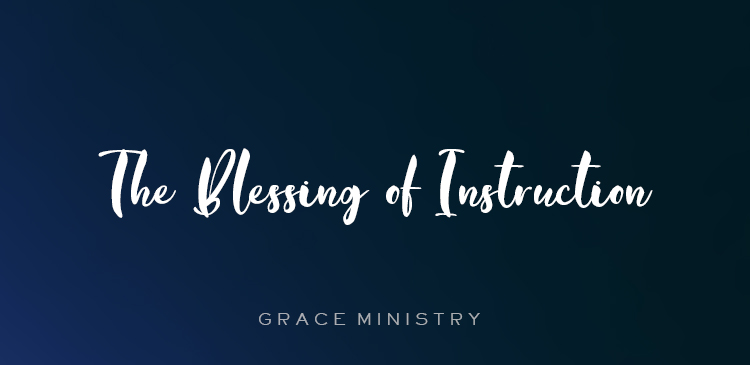 "My son, hear the instruction of your father, and do not forsake the law of your mother; for they will be a graceful ornament on your head, and chains about your neck."

The word 'instruction' is often misconstrued as a negative expression. Many of us don't like being told what to do. But if we weren't instructed by our parents, teachers, mentors, pastors and God's Word over the years, we won't be where we are now. Today, as the world celebrates Global Day of Parents, let's appreciate the constructive instruction that our parents and elders have poured into our lives.

The Bible tells us that when we honor our parents, we are blessed (Ephesians 6:1-3). It doesn't matter how old we are, or how elderly our parents may be. Listening to the instruction of spiritually mature parents will greatly benefit our lives. Take a few minutes to thank God for your parents and the wisdom they've imparted into your life. If possible, give them a call and let them know how much they mean to you.

If you're grieving the loss of a parent or have never experienced parental love, remember that the Lord Almighty is your Father and you are His beloved child. He loves you so much more than anyone in this world ever can (Isaiah 49:15). And if you're a parental figure, remember you're a role model. Pray that God will conform you to the image of Jesus Christ and guide you in His will.
Written By:Bro Andrew Richard