Bro Andrew Richard Devotion - Be strong in the Lord
Be strong in the Lord
30-05-2017
---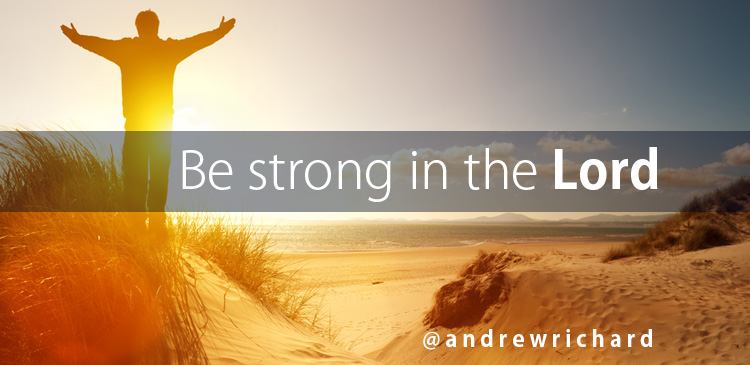 "Be strong and of good courage, do not fear nor be afraid of them; for the Lord your God, He is the One who goes with you. He will not leave you nor forsake you." Deuteronomy 31:6
Today's verse is a portion of Moses' speech as he hands the mantle of leadership over to Joshua. He reminds Joshua and the Israelites that although he wouldn't be going with them into the Promised Land, the Lord would be going with them. One can only imagine what the Israelites were thinking at this time. Were they disappointed that Moses was stepping down as their leader? Were they wary of how Joshua would perform in his new role? Were they anxious about the future that awaited them?
Moses quietened their fears with words inspired by God. He was realistic – he mentioned the nations that would come against them (Deuteronomy 31:3), but he also ensured them of God's presence and His power that would overthrow their enemies.
Do you feel disappointed, anxious or wary of your future? Let Moses' words be a source of encouragement to you. While you may have to face battles big and small, it's the Lord who goes before you. He will grant you the physical, emotional and spiritual strength to endure the fight and come out victorious.
Prayer: Father, help me be strong and courageous in the face of adversity. I believe You will help me overcome my fears. Your presence is enough for me. In Jesus' Name, Amen.
Bro Andrew Richard