Bro Andrew Richard Devotion - Do not Fear
Do not Fear
20-08-2017
---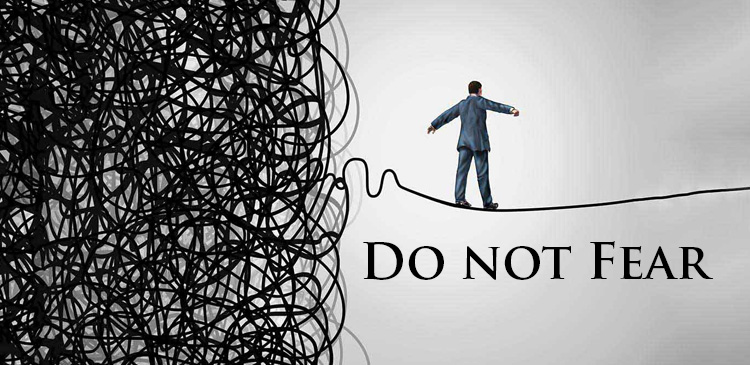 "Fear not, for I am with you; Be not dismayed, for I am your God. I will strengthen you, Yes, I will help you, I will uphold you with My righteous right hand." Isaiah 41:10

The word 'dismay' isn't one we use in our everyday conversations. But the dictionary meaning (concern and distress caused by something unexpected) reveals that it's a condition we're all familiar with. You start the day as usual, going about your regular activities, and suddenly a piece of heartbreaking news, a nasty sickness, or an unexpected event jolts you out of normality.

Unexpected circumstances can easily fill your mind with concern and anxiety. But today, the Lord reminds you not to fear. You don't have to be distressed because your God is still on the throne. He is with you. He will strengthen you. He will help you. He will uphold you through your trying situation. His powerful hand will sustain you.

The next time you find yourself worrying and fretting over some troublesome situation in your life, remember this verse. You have God's personal assurance that He is with you. The Lord of the entire universe, the earth, skies and seas is by your side. You have nothing to fear, so don't be dismayed.
Bro Andrew Richard