Bro Andrew Richard Devotion - Get ready for your divine reward !
Get ready for your divine reward !
22-07-2019
---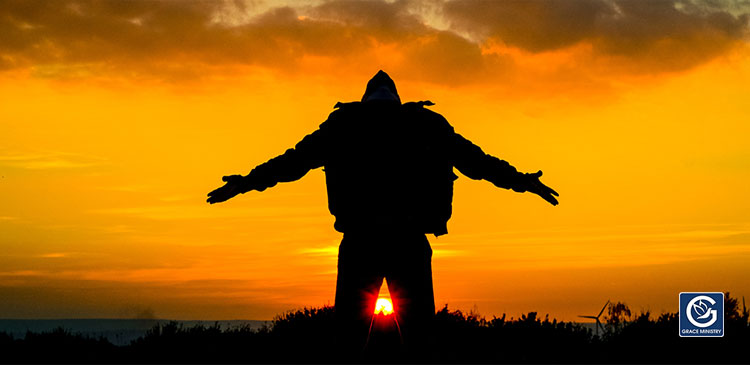 One thing God has spoken, two things I have heard: "Power belongs to you, God, and with you, Lord, is unfailing love"; and, "You reward everyone according to what they have done." Psalm 62:11-12
Psalm 62 is all about WAITING on the Lord, silently. This psalmist is constantly being attacked, threatened and being plotted against. He is surrounded by liars and hypocrites who have nothing good to say except words of criticism, slander, hatred and mockery. Yet, the psalmist continues to silently wait for the Lord alone to come through and rescue him. He has absolutely NO expectations from ANYONE else, except the Lord. In fact, in verse 8, he calls all peoples to join him in trusting the Lord and the Lord ALONE every single moment. Not your situations, not your finances, not the relationships, not your colleagues, not your own talents or skills, not even your emotions. The psalmist encourages us to pour out our hearts to the Lord, tell Him exactly how you feel, He is your Father and cares for you. He loves it when you are in His presence, He loves it when you get your burdens to Him because that shows that you really trust Him to handle it rather than handling it or carrying it yourself.
Listen beloved, the Lord has spoken once, ALL the strength and power you need flows from Him. If you are feeling weary and weak, spend some time in His presence asking Him to infill you with His strength. Power, that power which raised Christ from the dead, is available for you too! Are you ready to let the Holy Spirit manifest His resurrection power in your life? Beloved, ALL that you need is in Him. Learn to be silent in His presence. Learn to be still. And you will be confident of this: He rewards everyone according to their deeds. May the Lord richly bless your life and reward you according to His riches in glory. In Jesus' Name!!!