Bro Andrew Richard Devotion - God of Faithfulness
God of Faithfulness
01-05-2017
---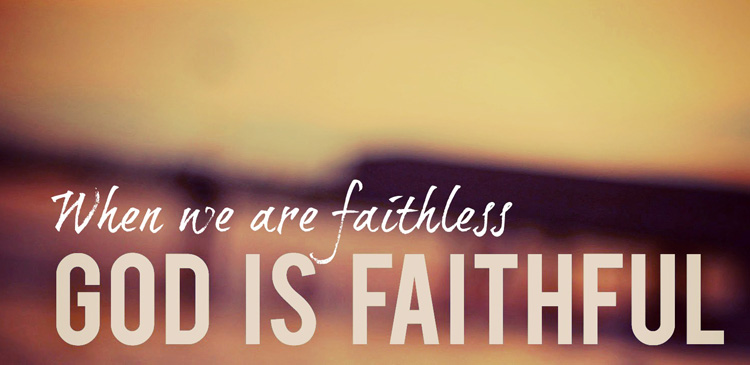 "Every good gift and every perfect gift is from above, and comes down from the Father of lights, with whom there is no variation or shadow of turning." James 1:17
When we hear shouts of "Congratulations!", where do we turn? Do we look at our family, boss, team, or even our self? Did we forget a special someone when things went well for us? Why did/do things go well for us? The simple answer is because of our special someone – God. Every good thing and, a good gift is from God's benevolence. The act of 'giving' and the perfect gift is in God's nature. He always gives us the best and what we need, sometimes even before we ask! The perfect example is that God sent us His Son to save us from eternal damnation. Did we ask for this? The best gifts of grace spiritual blessings: our being born again, and all its holy, happy consequences; spiritual gifts of righteousness, remission of sins, adoption, regeneration, and eternal life come from God. The good things of this world are not truly good (when compared to the good things of the world to come). God is the fountain and author of all good.
God is the Father of all lights. Light, in the Scriptures, is the emblem of knowledge, purity, happiness; God is often represented as light. The physical lights—sun, the moon, and stars in the heavens—are all a part of His creation. The light of reason and conscience; the light of His Law; the light of prophecy in a dark place; the light of the Gospel throughout the world; the light of apostles, martyrs, evangelists and priests, who preach Gospel to all nations; the light of the Holy Spirit in our hearts; the light of the Heavenly city; God is the Father of them all. God is the Father of the Light of the world-Jesus. There is no darkness in God and all the moral light and purity which there is in the universe can be traced to God. God is the author of all perfection and spiritual light: the light of knowledge, faith, holiness.
Cling to the truth – every good thing in our lives is a gift from God. In our trials, we may be tempted to change our opinion of God's faithfulness. We may note what we lack in our lives, all the things we have lost; this attitude only invites more temptation.If we turn away from God, we turn from our source of light to escape
If we turn away from God, we turn from our source of light to escape the darkness. We should seek the One who makes all things new. Continue to acknowledge that God is the source of the 'good' in our lives, and of the good in our future too!
Bro Andrew Richard