Bro Andrew Richard Devotion - God of Grace and Peace
God of Grace and Peace
11-07-2017
---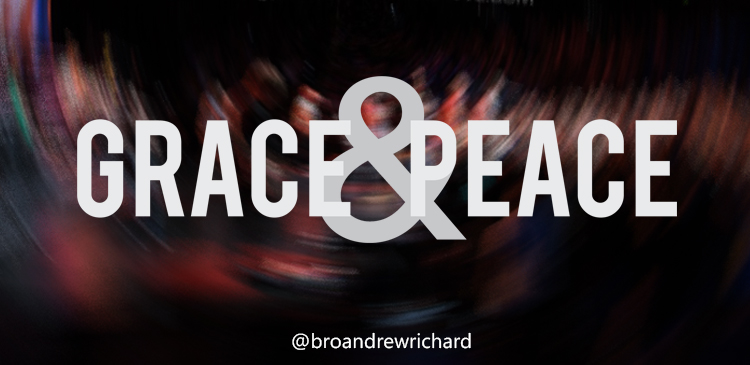 "Grace be unto you, and peace, from God our Father, and from the Lord Jesus Christ." 1 Corinthians 1:3
Normally, when we write a formal letter, we mention the recipient's name and address followed by the sender's name and address; earlier these details were – first, 'from' and then the 'to' details. But Paul, an apostle of Jesus Christ and through God's will, followed the normal pattern of ancient times to write a letter to the church at Corinth. Paul had an extensive history with the city of Corinth when he established the church there. Paul heard reports about disturbances there and received questions from the Corinth congregation. Paul wrote 1 Corinthians to respond to these reports. Because of the time, Paul spent there, and the letters he wrote them, we know more about Christians at Corinth than any other church in the New Testament.
The greeting including grace and peace was typical of Paul's letters and was part of Greek and Jewish customs. "Grace is always first, peace always second. This is due to the fact that grace is the source of peace. Without grace, there is and can be no peace, but when grace is ours, peace must of necessity follow." (Lenski)
Paul referred to Jesus as the Lord Jesus Christ. Lord: The title designates master and boss, but also the Lord revealed in the Old Testament (as Yahweh or Jehovah). Jesus: The given name of Mary's Son, the Greek pronunciation of Joshua, which means, "Yahweh is salvation." Christ: the ancient Greek translation of the Hebrew word for 'Messiah', or 'Anointed One'; the One prophesied by the Old Testament Scriptures, sent by the Father to save and deliver us.
Paul did not use the usual greetings that began or ended letters. Paul prayed that the people of Corinth would know peace. This peace, which passes understanding, comes when people 'know' the grace of God. That Grace is God's love, which we do not deserve. We cannot earn God's love. God has shown His love through Jesus, by sending Him to earth to be the sacrifice for all our sins. When we know that love, we will feel safe. We will know that God has forgiven us because we will experience inner peace. Paul here unites Jesus Christ with God the Father. Jesus is God. And Jesus works with God the Father to save us, His people.
Bro Andrew Richard