Bro Andrew Richard Devotion - Lord is my Strong Fortress
Lord is my Strong Fortress
20-05-2017
---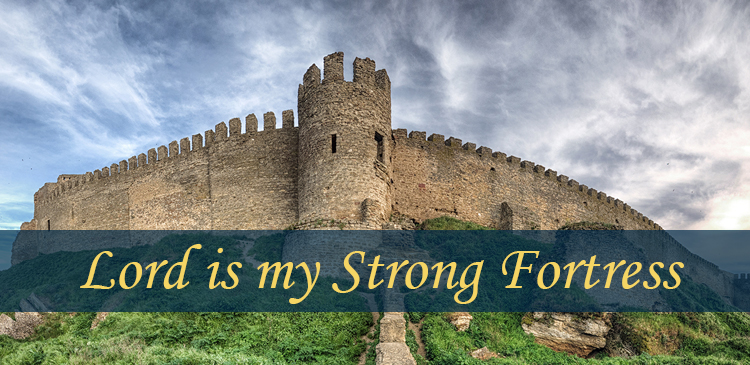 "As the mountains are round about Jerusalem, so the LORD is round about his people from henceforth even for ever." Psalm 125:2
Jerusalem is surrounded by mountains that offer it protection from stormy weather and marauders. In today's verse, the Psalmist likens our Almighty God to these mountains that protect and keep the city from harm. The Lord is a strong fortress, a refuge for those who believe in Him.
Just as a mountain is strong and immovable, so is our God. He is mightier than the mightiest force on the earth. No situation you face, no person you encounter is stronger than our Jehovah. He is for His people, not against them. Imagine you are facing a huge battle, but you have the strongest warrior fighting on your side. That's the assurance you have when you trust in Jesus.
Even the mountains may shake and be reduced to gravel, but the Lord cannot be moved. He is a hedge of protection round about you. He will protect you and keep His eye on you, just because He loves you. The people in your life, your job, skills or qualifications may not be dependable, but God always is. You can trust Him with your very life.
Prayer: Lord, thank You for being a wall of protection around me. I trust You to keep me from evil. Draw me close to You, Lord, and may I ever be in Your presence. In Jesus' Name, Amen.
Bro Andrew Richard