Bro Andrew Richard Daily Devotion - Demonstrate Love and Light
Daily Devotion - Demonstrate Love and Light
29-06-2022
---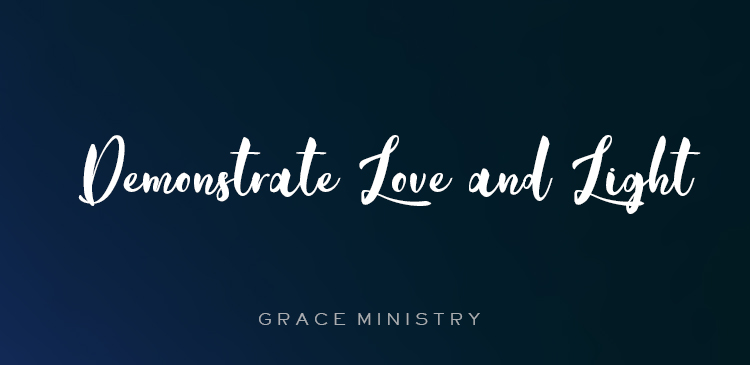 Be ye strong therefore, and let not your hands be weak: for your work shall be rewarded.

Today is International Nurses Day. Nursing is one profession from which we can learn so much. It is all about being compassionate. About caring for those who not just are sick, but also who cannot help themselves. An integral requirement of Nursing, is having a heart that cares. At times, we say that we love our family, but could still not care for them or about them. We might 'think' that we love them, but it's important that they also 'feel' the same. That is exactly why Christ 'demonstrated' His love. Because Christ-like love is not just a thought, but an action. It's expressive! It's a heart driven by care but enveloped with love.

The background to this verse today, was that when the people of the Lord were living in a time of war and great trouble. There was no peace and all kinds of adversity afflicted the people. In fact, it was not safe to even travel about. King Asa was a king who did what was good and right in the eyes of the Lord. Which is why the Lord sent Azariah, the Prophet with this message to King Asa. That King Asa should stay strong, courageous and NOT GIVE UP! The Lord had promised that the works of his hands WILL BE REWARDED.

Beloved, it is not easy to show compassion when there is so much wickedness, ungratefulness, pride, perverseness and hatred around. Yet, there is a Light that shines bright in the darkness. Psalm 18:28 says, 'It is YOU who lights my lamp, the Lord who illuminates the darkness.' Jesus says in John 8:12, 'whoever follows me will have the Light Of Life!' Therefore, Walk as children of Light. (Eph. 5:8) Don't give up on expressing the love and light of Christ. He is your strength and His eyes are upon you. Trust Him to be your justice and reward.
Written By: Bro Andrew Richard