Demon Possessed Girl receives complete Deliverance at Grace Ministry by Sis Hanna Richard
Demon Possessed College Student Testimony
21-05-2018
---
My name is Ashwini and am from Manjeshwar, kasaragod. I am a college-going student but have been on medication for the past six months for a stomach ailment and most importantly I have been handicapped from even going to college and also in doing my own personal chores even at home.

There was a consistent swelling in my stomach and even after various medications there was no concrete cure of my ailment. So much so that even doctors could not diagnose my ailment. Only temporary medications related to stomach ailment was administered to me but that was of no permanent use.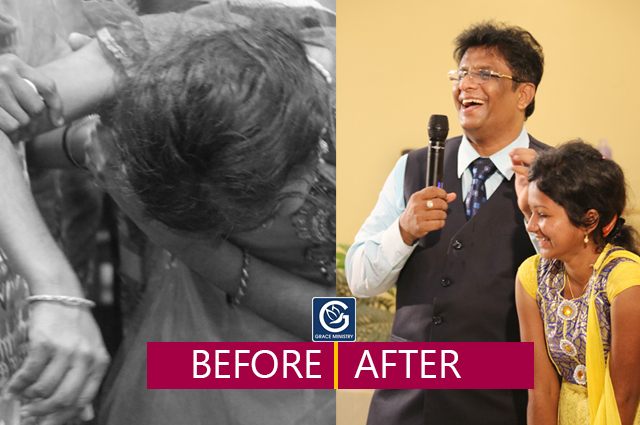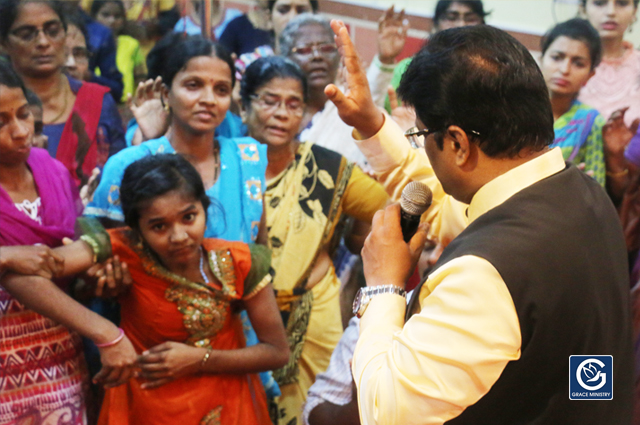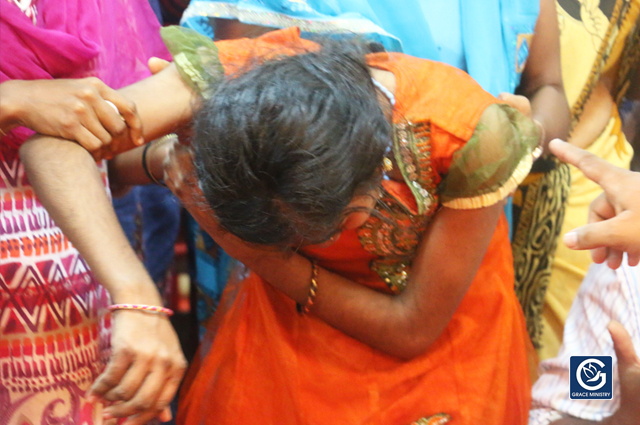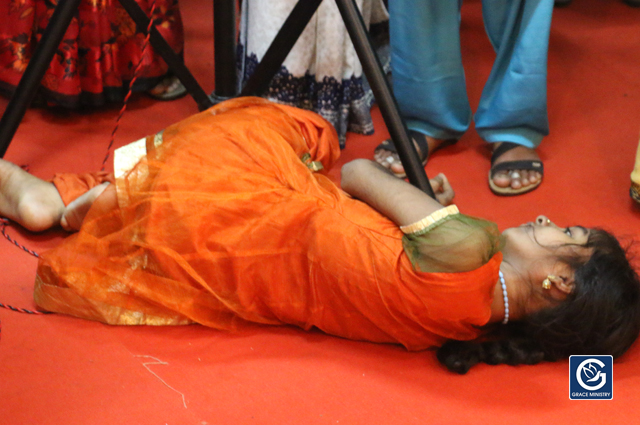 AFTER DELIVERANCE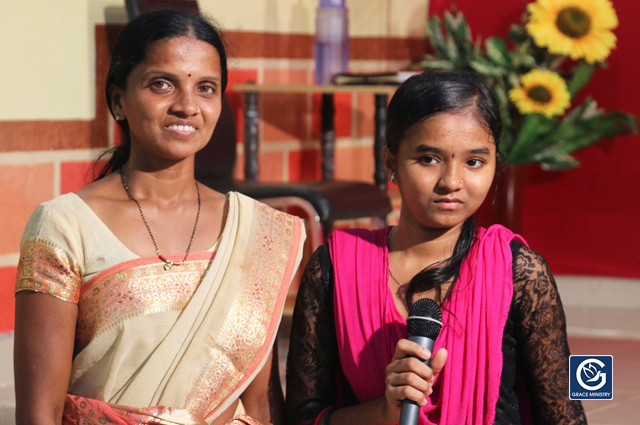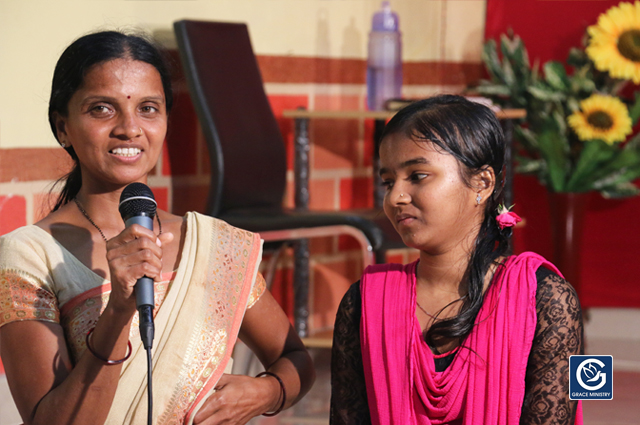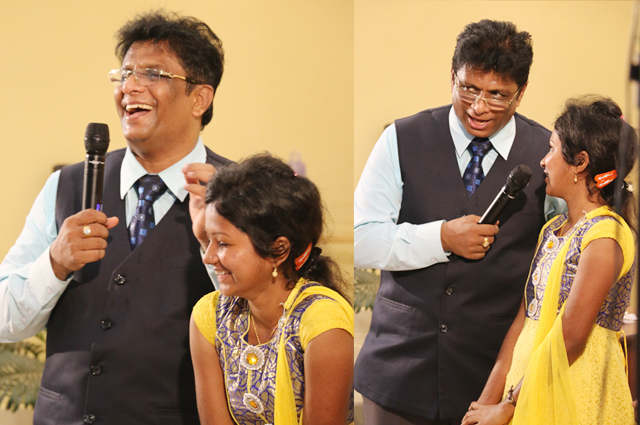 The doctors seeing my condition and not knowing what to do gave up hopes on me. They even went to the extent of telling my parents that there could be a situation where my stomach could burst open and the chances of my survival were very bleak. As I stated in most situations I would be unconscious in the hospital for days and weeks together. During such a situation there was a nurse at the hospital who saw my suffering and advised my family to take me "Grace Ministry" for prayers and healing.
My parents reached out to Sis Hanna Richard and she instructed my parents to bring me over to the prayer center. Once there, Sis Hanna through Divine intervention gave a startling revelation which was a rude shock to my family. She declared that in this case no medical related case but was due to a demonic attack on me. She also went onto reveal that I was attacked by two spirits of death, from the family.

She prophesized that one was the spirit of a four-year-old boy and the other was that of an old lady. My family was still further shocked by these two revelations as Sis. Hanna was meeting my family for the very first time and how is that she could relate the deaths in my family to the attacks on me.

When cross-checked it was true that my uncle's son who was four years old passed away due to an illness and my grandmother also passed away to an ailment. Both of them who passed away was very close to me when they were alive.

Sis Hanna confirmed that through the power of Jesus, I would be healed of these demonic attacks. She advised my family to bring me over for nine consecutive Tuesdays for prayer and deliverance service and during the services I had learned that I would be either lying down still with my head on one side or start shrieking and manifesting because of the evil spirits tormenting in me. In short, I was more like a vegetable on this earth not aware of what was happening around me.
On the 7th Tuesday of the prayer service Sis Hanna started a special prayer session for me along with the congregation gathered there and suddenly I could feel a warm sensation running through my body as though something was getting washed and leaving my body. Later I was shocked to see myself at the prayer center and I enquired of what I was doing here not knowing of what had happened with me over the past so many weeks.

I am happy that I am completely healed and I along with my family give all glory to God for His mercy upon me and my family. Most importantly my family members, my relatives, and friends who had seen my condition earlier were shocked to see my healing and transformation and were very happy for me. My mother who was pained to have sleepless nights because of my condition now is very happy. Now I am able to go back to college and my classmates are happy to see me back again.
I along with my family give all glory to God and most importantly thank Sis. Hanna and Grace Ministry for their prayers and support during my ailment. The enclosed pictures of how I was before and how I am now after healing and deliverance say it all.
Thank you, Jesus, Praise you, Jesus!!!
NOTE :
For those who are facing similar problems like Ashwini may feel free to visit the Grace Ministry for healing and deliverance. Visit: CONTACT US