Mangalore: My Life observed great Impact by prayers at the Grace Ministry
Life Changing Testimony
05-10-2018
---
I and my family have observed a great impact after attending the prayers at the Grace Ministry in Prayer center, Balmatta, Mangalore. Bro Andrew and Sis Hanna's prayers have helped me gain enormous miracles in my life.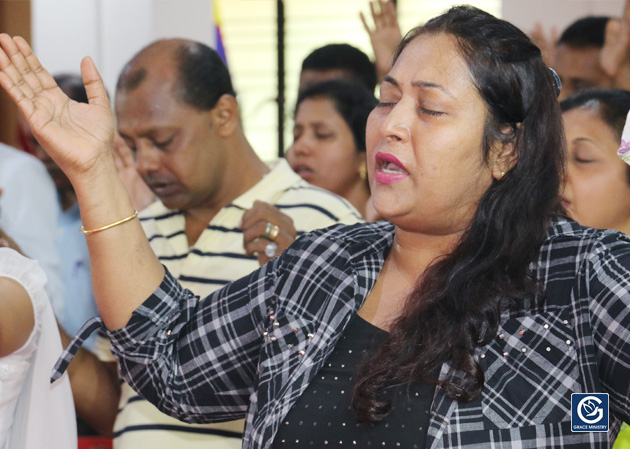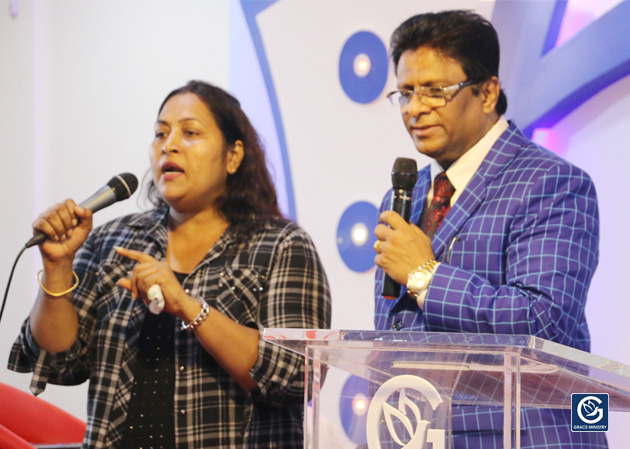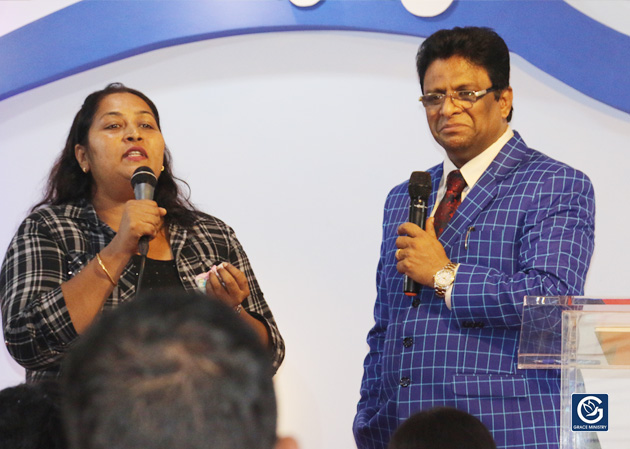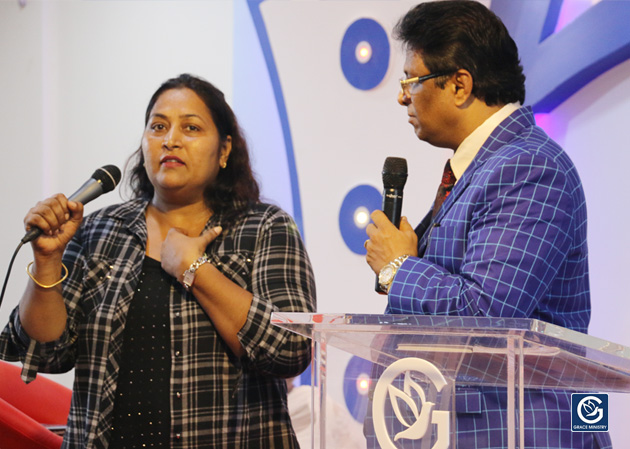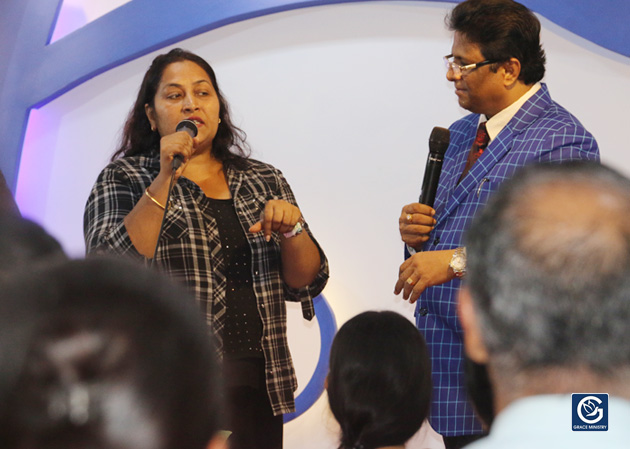 LIVE TESTIMONY VIDEO
The day I entered the doors of Grace Ministry Jesus has endured doing an enormous miracle in my life and family. Since 4 months I was suffering from critical shoulder pain. Though I had interviewed many physicians yet my pain was similar. However the day I attended Sis Hanna Richard's intercessory prayer that was held at the Prayer Center in Balmatta, Mangalore Jesus encountered and healed me completely. During the Prayers Sis Hanna prophesized that Jesus is right now healing people from all their pain in the body and right to her word I gained immediate healing of the Holy Spirit.

15% Increment in my sister's pay:
My Sister who was working overseas since long was only receiving 8% increment but after attending the prayers of Grace Ministry Jesus blessed her with15% increment which my sis neither our family could believe. All glory to Jesus alone.

Jesus Saved my life from Cancer:
A year ago I was very unwell and when consulted the doctors my reports declared that I have Bone Caner. By this, I was very much upset and my family was in total pain. I am a person who managed to not save money but keep spending them. Although during my treatment, one single injection cost me Rs.1,50,000 and without fail, I require this injection every month. But I was facing severe financial problems, surprisingly Jesus opened unknown doors of favors for my financial help.

I Also had told about Sis Hanna Richard about my illness and she was constantly praying for me and also was supporting me & through the grace of God, now I have received complete healing from my bone cancer. All glory to Jesus alone.

I urge you all to come and take part in the retreats of Grace Ministry at Prayer Center, Balmatta in Mangalore. The retreats are really reassuring and powerful. Also, we have the chance to grow more in the wisdom and understanding of God through the teachings of Bro Andrew Richard.
"Whatever you do, do it all for the glory of God." 1 Corinthians 10:31