Bro Andrew Richard to preach at Grace Ministry Covenant Church in New Jersey, America
"Divine Restoration" Gospel Meetings - New Jersey
28-12-2017
---
Bro Andrew Richard to preach at Grace Covenant Church in New Jersey, America for 5 days Fasting Prayer called "Divine Restoration" from Dec 27th to 31st of 2017. Come and be Blessed.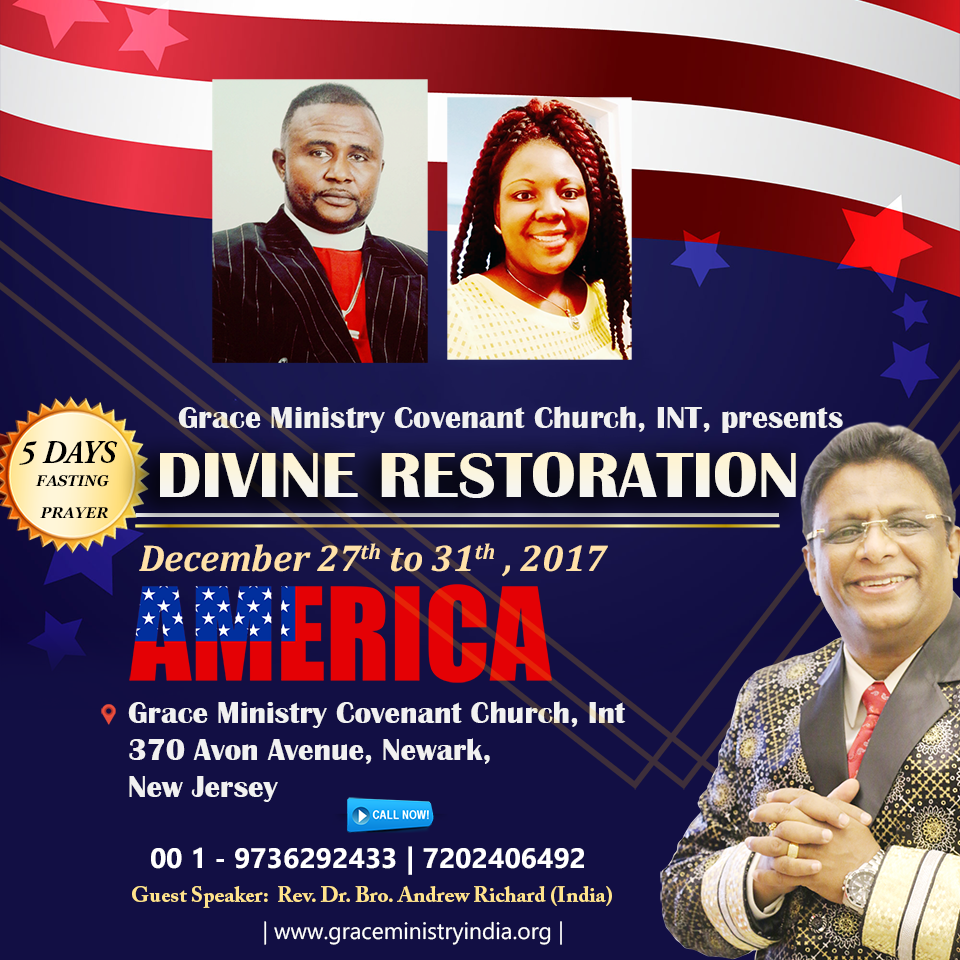 The Fasting Prayer Conference is free, so bring your family and friends. Bro Andrew's ministry of the Word will change you and set you free. Many will be saved, filled with the Holy Spirit, and healed. You'll be glad you were there!
Organizer: Grace Ministry Covenant Church, Internatioanl
Speaker: Rev. Dr. Bro Andrew Richard
Dates: 27th - 31st
Venue: Grace Ministry Covenant Church, Int
370 Avon Avenue, Newark,
New Jersey, America
Contact Details:
00 1 - 9736292433 | 7202406492
Additional Information
This is a free event that is open to the public.