Exam Prayer for SSLC Students 2022 by Bro Andrew Richard, Grace Ministry
Exam Prayer for SSLC Students 2022
29-03-2022
---
Here is a powerful Exam Prayer for students writing SSLC Exam 2012 by Bro Andrew Richard. A prayer for wide wisdom and knowledge of God in their exams.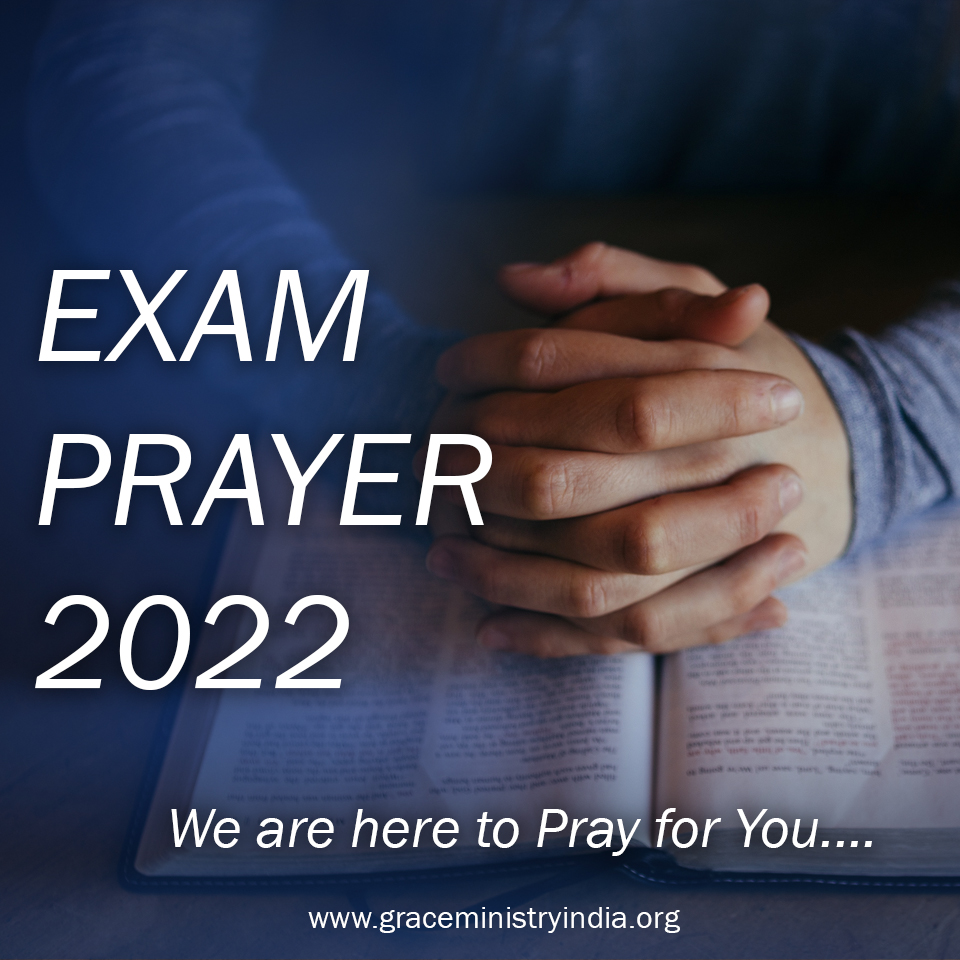 I thank and praise You because You are the source of all wisdom and knowledge. Your word says that every good and perfect gift comes from above. Thank You for this gift of education which You have given to me.
Even now as I prepare to face the exams, I ask for Your divine mercy and grace to be on me. Your word says that the horse is prepared for the battle but the victory is from the Lord. Bless my efforts as I plan to study each portion. Please remove all the distractions from me and help me to concentrate well during my preparations.

Give me good health and strength. Take away all my weaknesses. Give me peace and to my family members too in all things.

Take away every fear from my heart and fill my heart with confidence as I put my trust in Your Name. You have promised that You will never leave me nor forsake me. Hold my hand when I write my exams; help me to understand each question and write all the relevant answers legibly; help me to complete the paper on time.

Let me find favour in the eyes of those who value my papers and help me to score very high marks more than what I expect. I know that You are a prayer answering God and Your love towards me is great. Thank you for hearing my prayers and crowning me with success and assuring me a hope and blessed future.

Calm my nerves and anxiety, help met o remember all that I have studied, to express it clearly and to answer the questionsthe very best that I can.
EXAM PRAYER - 2022