Good Friday Powerful Sermon 2021 by Grace Ministry Bro Andrew Richard
Good Friday Powerful Sermon 2021
02-04-2021
---
Watch the powerful Kannada sermon of Good Friday 2021 by Bro Andrew of Grace Ministry recorded live from Prayer Center Mangalore.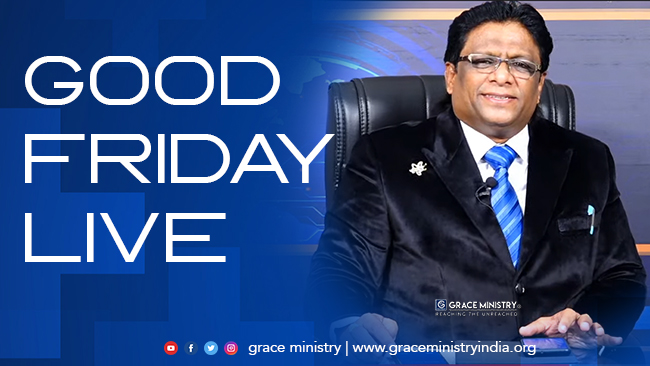 Christ Jesus died on the Cross to redeem mankind, to save us from our sins because of his love for us. As recorded in the Gospels of Matthew, Mark, Luke, and John in the Holy Bible, Jesus Christ was mocked, scorned, and tortured in the praetorium. Condemned to death by Pontius Pilate, he carried his Cross up the Via Dolorosa in Jerusalem to Calvary, was nailed to the cross, and hung between two common criminals. He suffered an indescribable end, recalled by the Church on Good Friday of Holy Week.
Video:
Watch, Share and be Blessed.