Grace Ministry family wishes you Merry Christmas 2020
Merry Christmas 2020
25-12-2020
---
Grace Ministry, Mangalore wishes Christian world a blessed Merry Christmas 2020. May this festive season sparkle and shine, may all of your wishes and dreams come true, and may you feel this happiness all year round. Merry Christmas!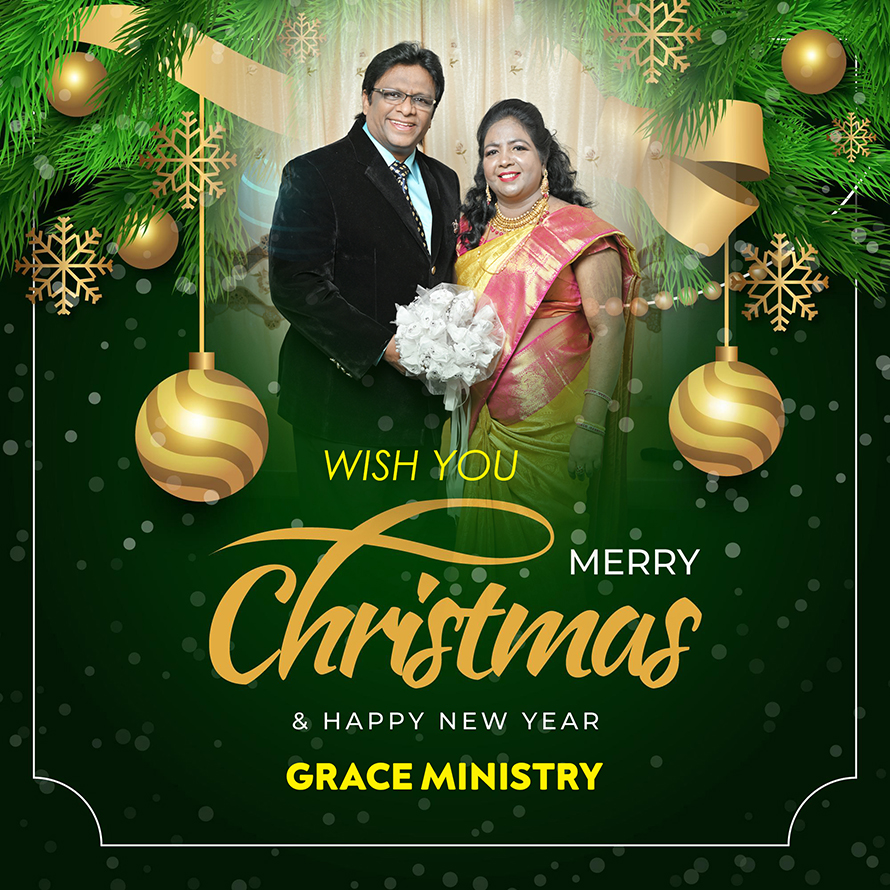 My Heavenly Father!I offer my joyful thanks to You for sending Your only begotten Son to this strife-torn world. Lord I acknowledge that but for this precious gift I will not be in this position this day, Thank You Lord!Yes Lord! As Your word says that let the Prince of peace, Mighty God the Everlasting Father be with me and guide me all through the walks of life. Let Your love flow through to others so that I can spread the joy of Christmas to the suffering humanity. You have shown Your ultimate love by sending Your holy son Lord. Let me also reflect this love and let me be a sacrificial blessing to others. I commit myself into Your hands. Take me, mold me and use me in the way You like. May Your good will prevail among us. All glory be to God in the highest.Amen.
"Behold, the virgin shall be with child, and bear a son, and they shall call his name Immanuel," which is translated, "God with us."
Also Read: Grace Ministry celebrated "Christmas 2020" with Pomp and Grandeur at Prayer center