Grace Ministry Welcomes you to the grand opening of Mega Prayer Centre in Bangalore 2023
Grace Ministry Prayer Centre opening Bengaluru 2023
14-01-2023
---
Grace Ministry Welcomes you to the grand opening ceremony of Mega Prayer Centre in Bangalore on Jan 15th, 2023 at Budigere near Bengaluru Airport. Come and be blessed.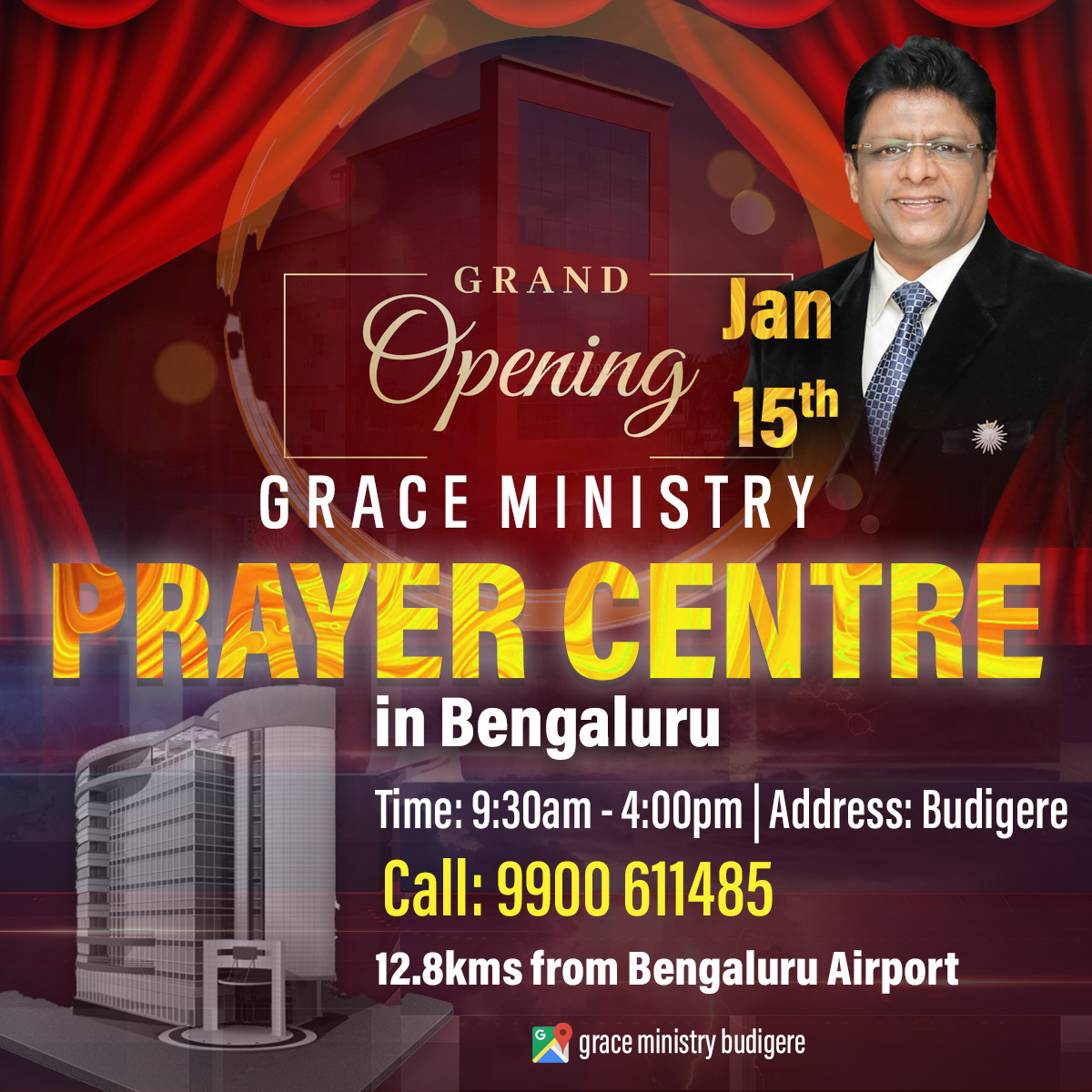 Bro Andrew Richard and family will inaugurate the Mega Prayer Centre located at Budigere and dedicate it to the Lords Ministry, come with your family and be blessed.
The Prayer Centre /Church is further called an All-in-one prayer centre which includes a Prayer Hall, Counselling rooms and Prayer Room for the devotees to pray and intervene with the Lord Jesus Christ.
It was Bro Andrew's dream to open a Prayer Centre in Bangalore the capital city of Karnataka and yes through constant prayers, your support and help God has enabled us to build and inaugurate the Prayer hall cum Counselling centre.

The Bible says, When Solomon finished praying, fire came down from heaven and consumed the burnt offering and the sacrifices, and the Lord's splendour filled the temple. 7:2 The priests were unable to enter the Lord's temple because the Lord's splendour filled the Lord's temple. 7:3 When all the Israelites saw the fire come down and the Lord's splendour over the temple, they got on their knees with their faces downward toward the pavement. They worshipped and gave thanks to the Lord, saying, "Certainly he is good; certainly his loyal love endures!"
Promo: