Grace Ministry wishes you Happy 75th Independence Day 2022
Happy 75th Independence Day
15-08-2022
---
Grace Ministry wishes you Happy Independence Day 2022. Freedom is something that money can't buy, and it's the result of the struggles of many Bravehearts. Let us honour them today and always.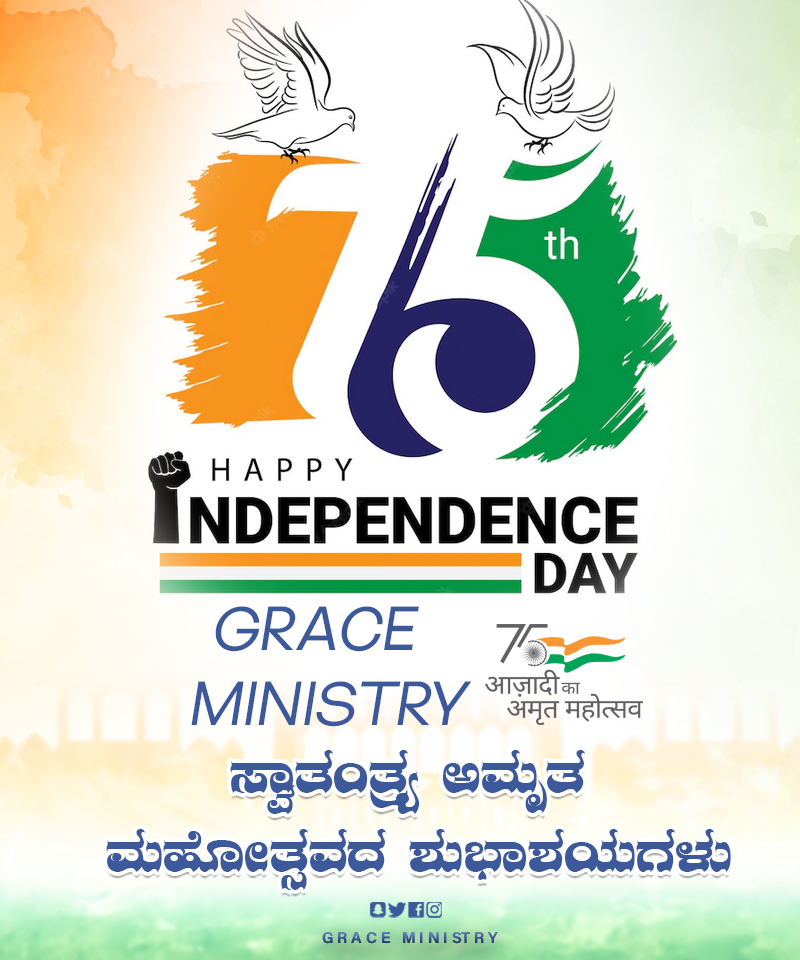 Independence Day reminds us of all the sacrifices our freedom fighters made for the country's future. In the last 74 years of Independence, India has made progress in every field, be it education or its military and space programmes.

After being ruled by the British for years, India finally gained its hard-fought independence on August 15, 1947. "At the stroke of the midnight hour, when the world sleeps, India will awake to life and freedom," Jawaharlal Nehru, the first Prime Minister of Independent India said on the night of August 15, 1947. Later, to commemorate the occasion, the Indian national flag was hoisted above the Lahori Gate of Red Fort in Delhi, a gesture that became regular subsequently. While India celebrates its 73rd Independence Day this year, let's look at the history of this day.

We should salute the sacrifices made by our freedom fighters and soldiers who made the dream of independent India a reality.