Happy Birthday to Dear Bro Andrew Richard, 2020.
Happy Birthday 2020 | Bro Andrew Richard
16-07-2020
---
Prophetic Preacher Bro Andrew Richard turns 58 on Thursday, 2020, with a myriad of wishes from family members, other Christian leaders, and devotees.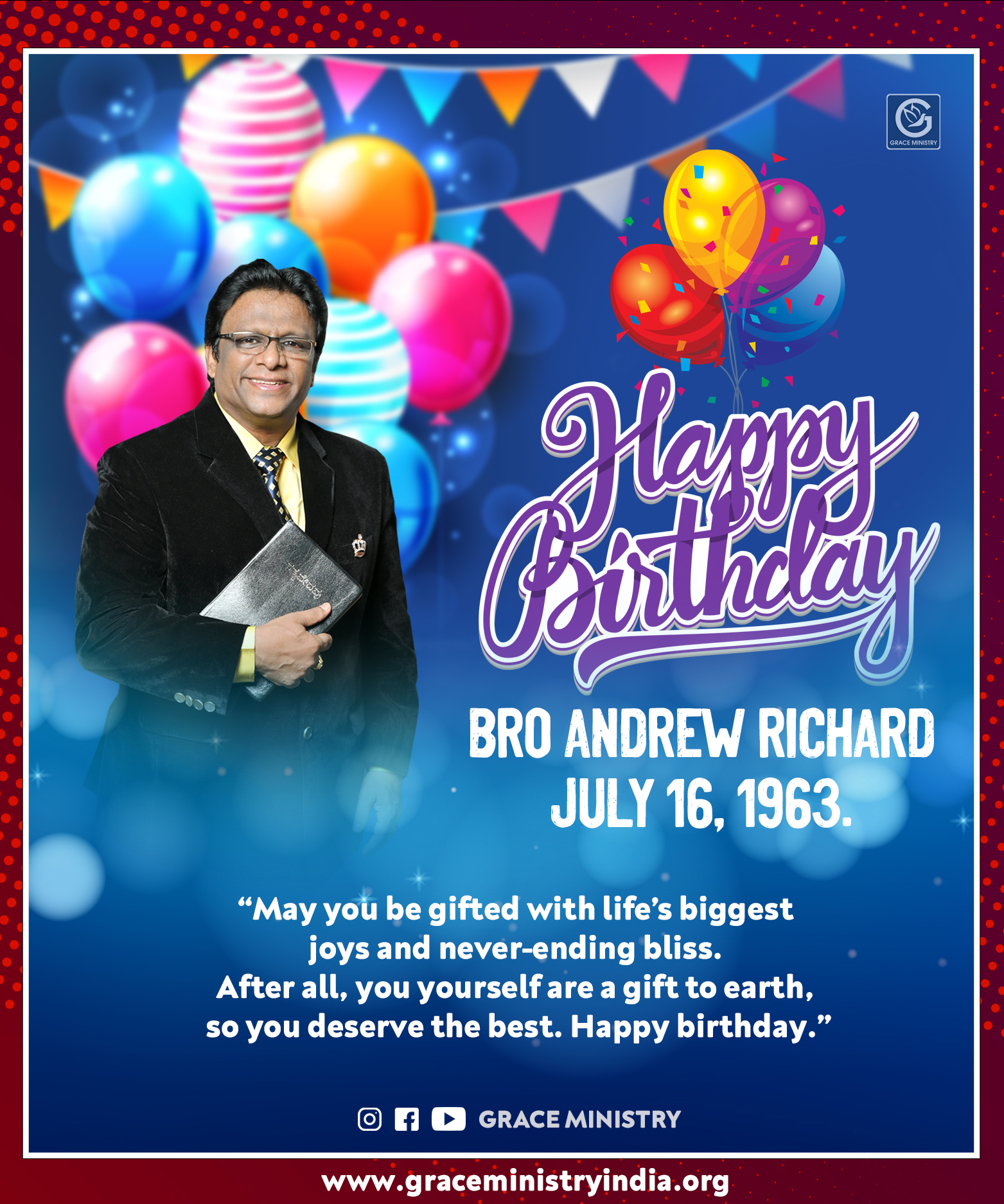 May the glory of Jesus lighten up your life, and you feel the love and compassion of God, on this special day of yours! Be happy and stay blessed! Happy Birthday to you Bro Andrew Richard!
"May you be gifted with life's biggest joys and never-ending bliss.
After all, you are a gift to earth, so you deserve the best.
Happy birthday beloved Bro Andrew Richard.
Send your wishes @ Grace Ministry Whatsapp no: 9900611485