Happy Birthday to dear Sis Hanna Richard 2020.
Sis Hanna Richard 2020 Birthday.
09-08-2020
---
Sis Hanna Richard turns 52 on Sunday, 2020, with a myriad of wishes from family members, other Christian leaders, and devotees. Happy Birthday dear Sis Hanna Richard.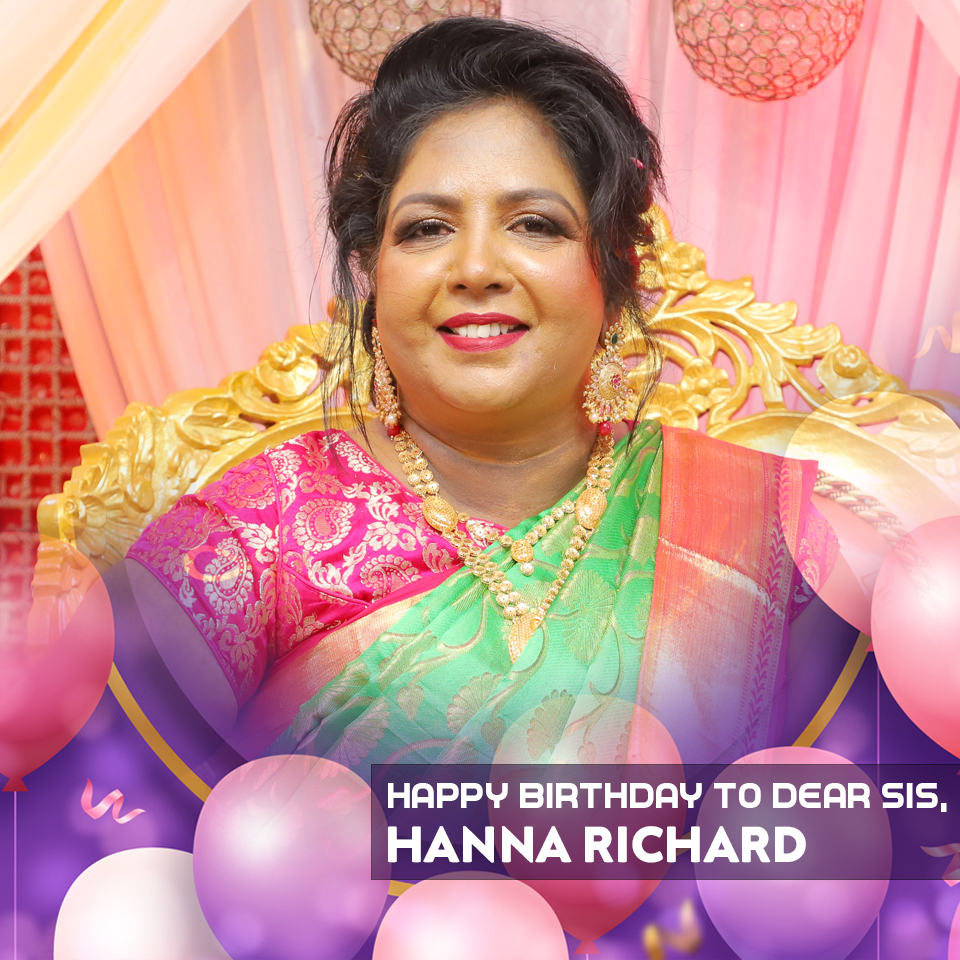 HAPPY BIRTHDAY SIS HANNA RICHARD
For the scripture says "For by me your days will be multiplied & years will be added to your life - Proverbs 9:11"
Faith is the seed of inspiration. Every day is a great day to celebrate God's wonderful works. Today is a great day to celebrate you, one of God's most wondrous creations.
Our Prayer is may the Lord bless you, & keep you; and make his face shine upon you & be gracious to you. Let the Lord lift up his countenance upon you & give you peace.!!
HAPPY 51st BIRTHDAY TO YOU Sis HANNA RICHARD you never cease to inspire us & all those around you.