Join the December Prayer Service by Grace Ministry 2020 Live on YouTube.
December Month Live Service 2020
01-12-2020
---
Join the December Month Prayer Service by Grace Ministry on Dec 1, Tuesday 2020 Live on YouTube. Watch the Powerful Sermon of Bro Andrew Richard and Worship by Isaac Richard.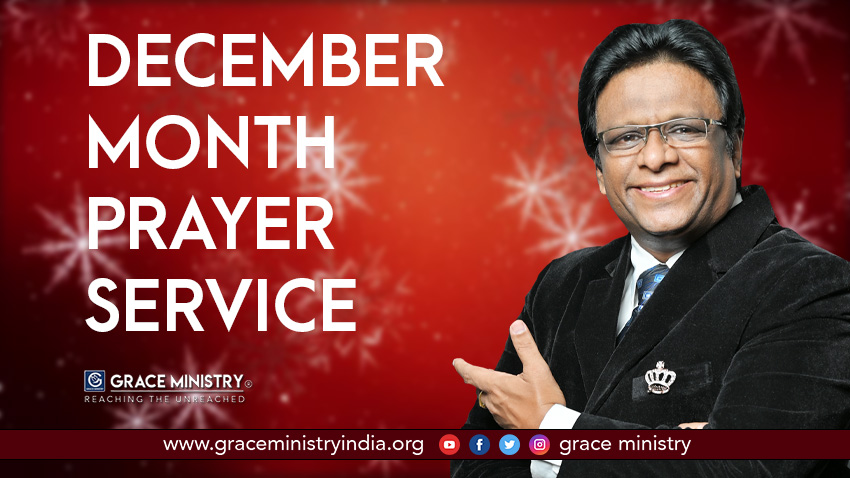 The Live service will have a powerful worship by Bro Isaac Richard & Sis Hanna. Powerful Kannada sermon by Bro Andrew Richard.
Though we are unable to attend the prayer services physically due to coronavirus lockdown, yet God has allowed the word of God to communicate instantly to your homes via online services of YouTube and Facebook. Hence don't miss to join the Sunday service live of Grace Ministry YouTube channel at 10:30 am with powerful worship from Bro Isaac Richard and prophetic sermon from Bro Andrew Richard.
YouTube Channel: GRACE MINISTRY