Join the Live online prayer session for "Prayer Requests" on Grace Ministry, YouTube. May 12th, 2020.
Prayer for Prayer Requests | Online - Grace Ministry
11-05-2020
---
Join the Live Online Prayer session for prayer requests on youtube by Grace Ministry with Bro Andrew and Sis Hanna on May 12th Tuesday, 2020.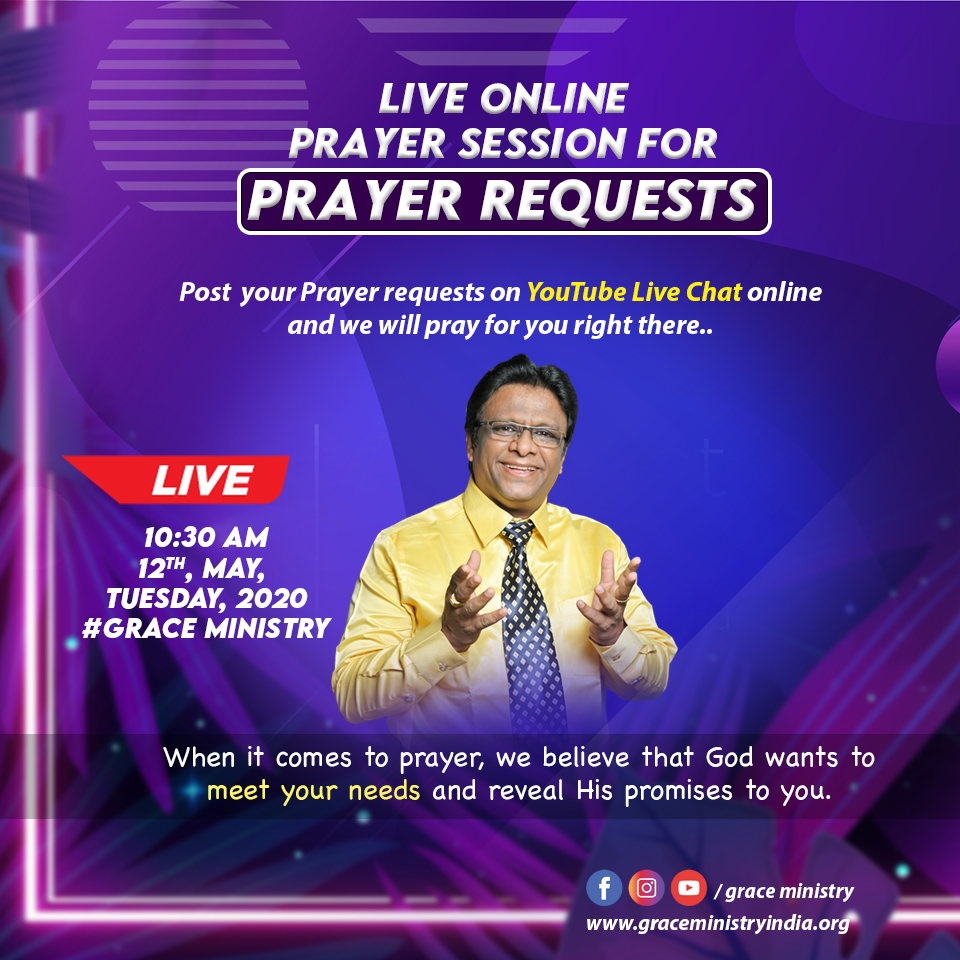 Grace Ministry has always been a minsitry of hope to those who have lost it and a ministry of compasssion to the untouched. Hundreds of prayer requests reach the ministry via various means of social media and telephonic calls. The Bible says the prayer of a righteous person is powerful and effective, yet something extraordinary happens when two or more agree together in prayer. In Matt. 18:19, Jesus said, "If any two of you agree to touch any matter on this earth, it shall be done."
You're important to God, and you're important to us at Grace Ministry. When it comes to prayer, we believe that God wants to meet your needs and reveal His promises to you. So whatever you're concerned about and need prayer for — we want to be here for you! Bro Andrew and his wife Sis Hanna will be live on YouTube on April 21st, Tuesday 2020, where you can post your prayer requests on the live chat and receive immediate prayer from the Richard's couple.
Watch Live on our offical YouTube channel at 10:30 am (IST),