Join the New Year Prayer Service 2018 by Grace Ministry in Mangalore
New Year Prayer 2018
30-12-2017
---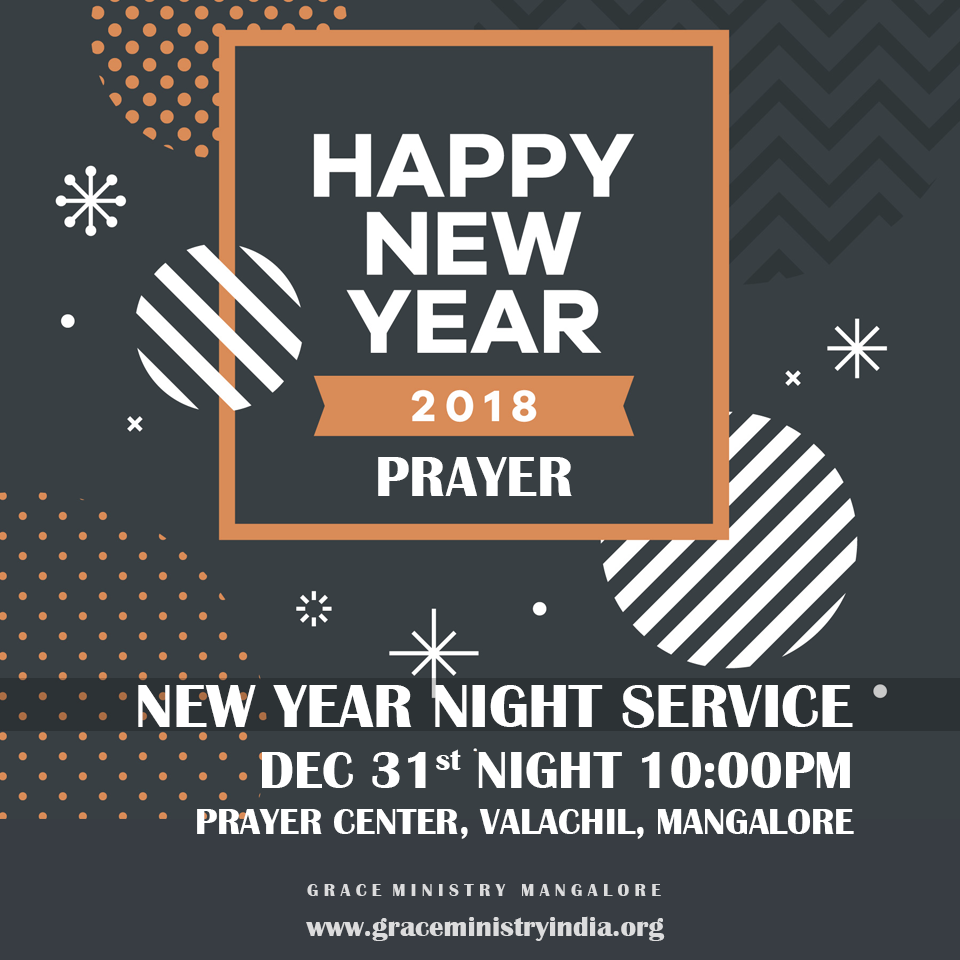 Join us at the New year Prayer Service by Grace Ministry at Prayer Center Mangalore to thank God for 2017, and enter the new year 2018 with praise, prayer, sharing and renewing our faith in God.
The New Year can often bring a mixed bag of emotions and memories for many of us. Some may have just experienced the best year ever and look forward to an even greater one looming ahead. Others may have just trudged through one deep struggle after another. The fresh calendar year brings desperate hope for things to be better, with an ache for the still-fresh wounds to slowly begin their process of healing.

Whether you've just walked through the greatest year of your life, or are incredibly glad to see this one finally over, one truth still rings clear amidst it all. You are not alone. Not ever.
Our God is a "with us" God. On the heels of the celebration of the birth of our King, that reminder has the power to carry us right into a fresh, new start. He is Immanuel, God with us. And though things and people around us shift and change, our God never changes.
Please join us for New Year's Eve Prayer Service on Sunday, 2017 December 31st at 10 PM - 5:00 AM, 2018

Venue: Prayer Center,
Near Expert College,
Valachil, Mangalore,
Karnataka - 574143
For Details call: +91 9900611485 / 9880606790
Note: Buses have been arrnaged from Kankanady Market at 9:00 PM ( Free Pick and Drop Service)
NEW YEAR PRAYER - PROMO
Come and Be Bleseed.