Join the prayer for Transformation this Lent by Grace Ministry.
Lent - Transformation Prayer
07-03-2019
---
Join the pray for transformation this Lent by Grace Ministry on Friday, 7th March 2019 at Prayer Center of Grace Ministry in Mangalore.
Most people have never prayed a prayer of transformation. Too often when we pray, we pray for tweaking. We want God to tweak this and tweak that.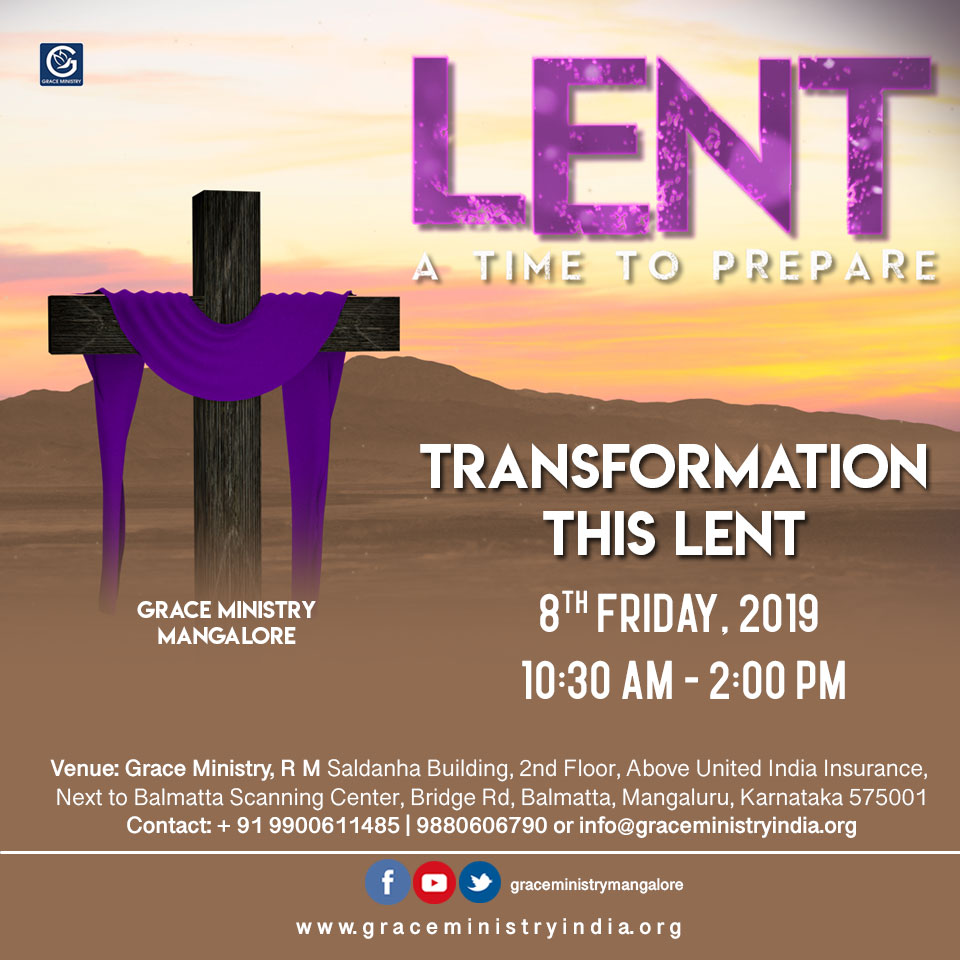 Let's be honest. We don't necessarily want our lives transformed. A transformation may seem attractive in a moment of blissfully holy idealistic exuberance or at a moment of crisis, but the everyday reality is we like to distance ourselves from the inner work required to bring about such a transformation.
Come Let's start praying for transformation. That's a prayer God will answer.
Information:

Contact Details:

+91 9900611485 | 9900488302

Timings:

10:30 AM - 2:00 PM

Venue:
Grace Ministry,
R M Saldanha Building, 2nd Floor,
Above United India Insurance,
Opp to Juice Junction
Bridge Road, Balmatta,
Mangalore,
Karnataka - 575001