Night Vigil prayer at Prayer Center Mangalore, July 1, 2017
Night Vigil prayer - July 1st, 2017
30-06-2017
---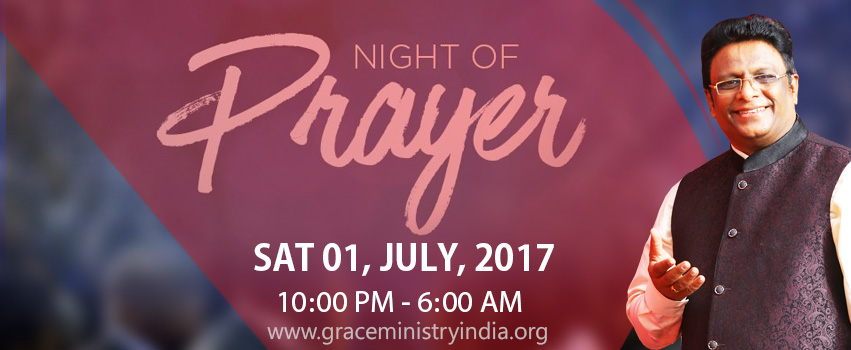 Join the Night Vigil Prayer by Grace Ministry in Mangalore on July 1st, 2017 at Prayer Center from 10:00 PM to 6:00 AM of July 2nd. Come and experience a complete change, Healing, and Deliverance.
The Bible says in Luke 6:12 - It was at this time that He went off to the mountain to pray, and He spent the whole night in prayer to God.
Lord teach us to pray - Luke 11:1
Prayer is the key to touch and move the heart of God
Come for BREAKTHROUGHS (Finance, Studies, Relationship, Debt, Sickness, Healing.)
- Come for DELIVERANCE & HEALING.
- Come to Experience INTIMACY WITH GOD.
- Come to Pray for your FAMILY & FRIENDS.
- Come to Hear TESTIMONIES OF VICTORY.
- Come & Meet NEW FRIENDS.
Note: Buses have been arranged from Kankanady Market from 8:00 PM - 9:00 PM (PICK & DROP)
Any quries about the Night Vigil Prayer call the Ministry office +91 9900611485 | 9880606790