Now Watch all the Grace Ministry LIVE programs in HD quality.
LIVE HD Steaming | Grace Ministry
30-05-2020
---
Now you can watch all the LIVE streaming programs of Grace Ministry in HD quality on every Tuesdays, Fridays and Sundays, where you can watch Live Worship and prophetic sermons of Bro Andrew Richard.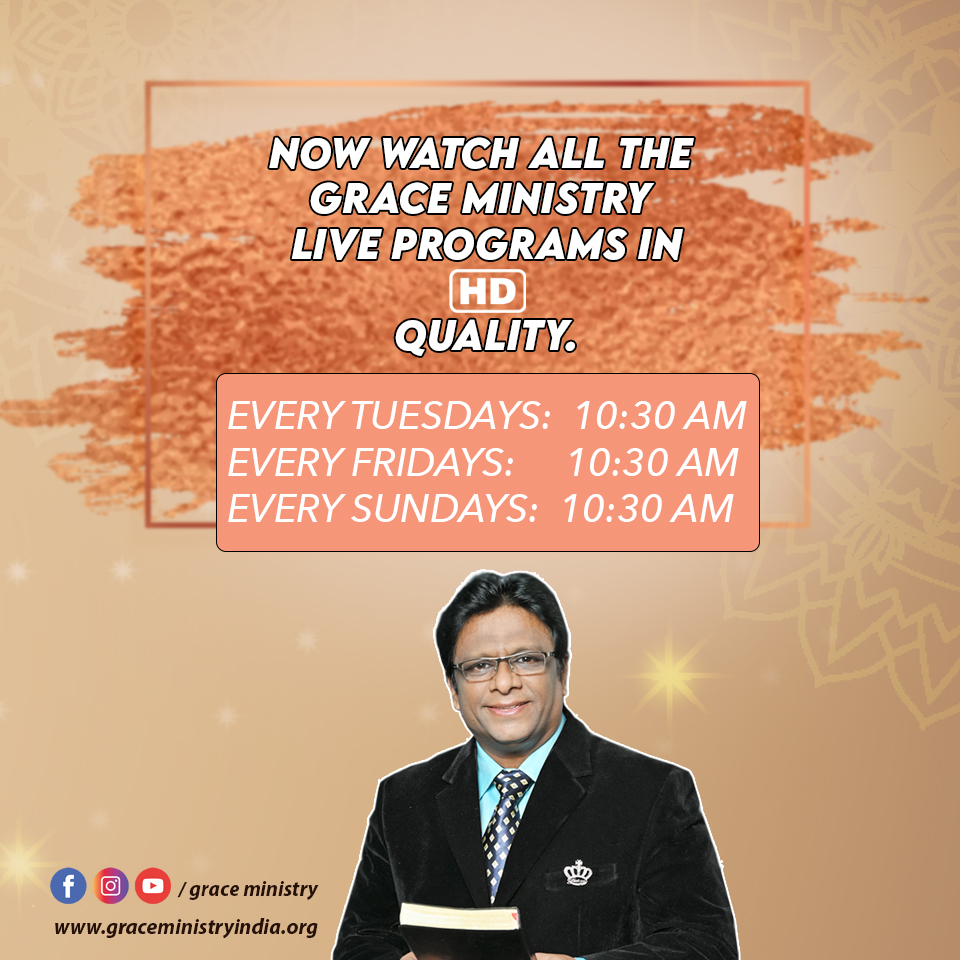 People are helpless to attend the prayer services physically due to coronavirus lockdown. Yet, God has enabled the word of God to reach instantly to your homes via online services of YouTube and Facebook. Hence do not miss to watch all the Live prayer sessions of Grace Ministry now in HD quality on our official YouTube channel at 10:30 am on every Tuesdays, Fridays and Sundays with powerful worship from Bro Isaac Richard and prophetic sermon from Bro Andrew Richard.
Also, every Tuesdays, you can connect with us on our LIVE streaming of a unique program called "Prayer for your Prayer Requests" where you can post your prayer requests on YouTube LIVE chat where both Bro Andrew and Sis Hanna will pray instantly.
YouTube Channel:
YOUTUBE: https://www.youtube.com/user/TheGraceministry