Now watch Bro Andrew Richard on Daijiworld 24x7 TV
Blessing Time - Daijiworld 24x7 TV
27-05-2017
---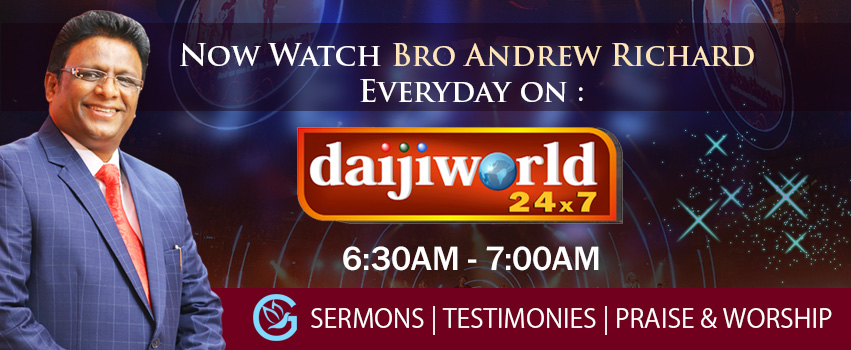 Now Watch the super bowl episodes of Bro Andrew Richard on Daijiworld 24x7 TV from 6:30 AM to 7:00 AM Everday starting from June 1st.
Mangalore now Witness the life-changing sermons, heart-touching testimonies, and heart lifting praise and worship.
Our goal is to reach beyond the physical walls of our ministry and affect the lives of others by spreading the knowledge of God's love, and his desire for us to seek His will for our lives.
Don't miss the special Superbowl episodes of Bro Andrew Richard's prophetic sermons "BLESSING TIME" on DAIJIWORLD 24x7 TV
Watch Promo:
We aim to:
Encourage the education of God's Word through media.
Provide resources that will assist members to embrace a closer walk with Jesus, and evangelize the world.
Make Christian core beliefs and values accessible all.
Embrace a culture of learning and become a recognized center of excellence for Christian media.
For information regarding Tv program mail us at info@graceministryindia.org