October New Month Promising Word and Kannada Sermon 2019 by Grace Ministry.
October Promise Word & Sermon
01-10-2019
---
Watch and read the October new month promising word and Kannada Sermon 2019 for the month aired live from Grace Ministry Prayer Center, Mangalore.
Promise Word: He shall call upon me, and I will answer him: I will be with him in trouble; I will deliver him, and honour him. Psalm 91: 15 - 16
ಅಕ್ಟೋಬರ್ ತಿಂಗಳ ವಾಗ್ದಾನ | ಇಕ್ಕಟ್ಟಿನಲ್ಲಿ ಹತ್ತಿರವಿದ್ದು ಅವನನ್ನು ತಪ್ಪಿಸಿ ಘನಪಡಿಸುವೆನು; ನನ್ನ ವಿಶೇಷವಾದ ರಕ್ಷಣೆಯನ್ನು ತೋರಿಸುವೆನು. ಕೀರ್ತನೆಗಳು 91: 14 - 15.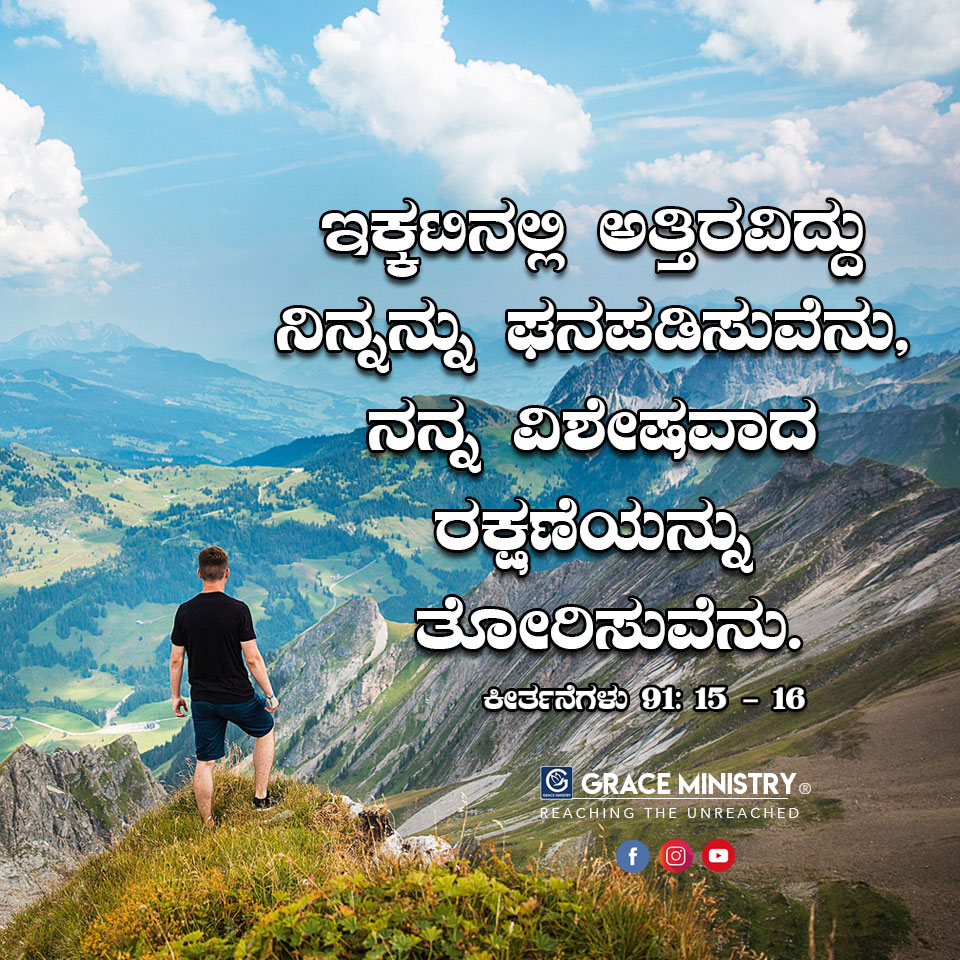 Watch Live Sermon - October 1st, 2019
Watch and be Blessed.