A young girl from Mumbai stirs up Christian faith by her write-up on Coronavirus.
Write-up | Coronavirus | Althea D'souza
17-03-2020
---
A fourteen-year-old girl, Althea D'souza from Thane, Mumbai has stirred the Christian faith with her compelling write-up on the deadly Coronavirus.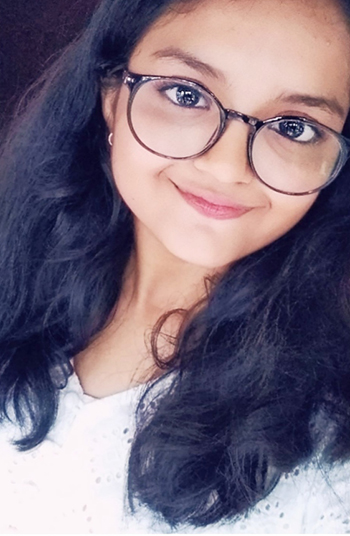 A new coronavirus disease is spreading rapidly around the world, officially declared a pandemic by the World Health Organization on March 11. More than 174,000 people have been infected, and the death toll is over 6,700 people. The numbers are increasing daily, and the disease seems to be cropping up in many more places. Many have lost hope in God, observing the conditions that the world is facing a fourteen-year-old girl Althea from Thane, Mumbai has written a compelling write-up on Coronavirus by awakening the faith of the Christians that by any chance the hope in the Lord should not be disconnected.
Here is the Write-up,
Afraid of COVID-19?
Are you a person of little faith?
Don't you believe in the power of God who shaped us and our futures?
Are you just an ordinary person letting your mind being overpowered by the fear of this mere virus which can vanish in a fraction of a second?
Or are you that extraordinary person who is just living life on a happy note without fearing any virus or crisis and just believing in God? Well, yes. If you're that extraordinary person then you're already healed.
The precious blood of Jesus covers you! You're in his mighty hand. And yes, YOU are the chosen one! All you have to do is Pray with BELIEF.
Recite positive affirmations instead of reading negative news. Decide for yourself which person you aim to be. Pray with belief! God bless.
(Written by - Althea D'Souza, Mumbai)
---
Here is a prayer by Althea,
Prayer for COVID-19.
Lord Jesus, we ask you to bless this earth. Forgive us for our wrongdoings. We believe this is just a small lesson for us to bring us closer to you. This virus is just like an ant, and we believe you shall destroy this virus soon. We believe in your power. We believe in the power of your mighty hands. We believe we're entirely healed of every single sickness as your precious blood covers us. Lord Jesus, yes. Today is the day we have realised all our wrong deeds, and here we are surrendering our lives to you ultimately. Take charge Lord! We seek the help of the Holy Spirit. Show us the Right way Lord. Please help us in every moment of our lives. Guide us and protect us. We ask this in your victorious and mighty name. Amen. We claim we're healed in your holy name!
God Bless you.