Grace Ministry Inaugurates Prayer Center with Grandeur in Bangalore.
Prayer Center Inauguration in Bangalore
27-02-2019
---
Bro Andrew Richar & Sis Hanna along with the well-wishers of Grace Ministry inaugurated the new Prayer center in Banashankari, Girinagar, Bangalore on Sunday 24th Feb 2019.
Hundreds gathered to the inauguration of the prayer center from several parts of the city of Bangalore. For several years we anticipated the Lord to mandate Grace Ministry in the city of Bangalore. Now the Lord has opened the floodgates of heaven to pour out His Love and Compassion upon the people of Bangalore.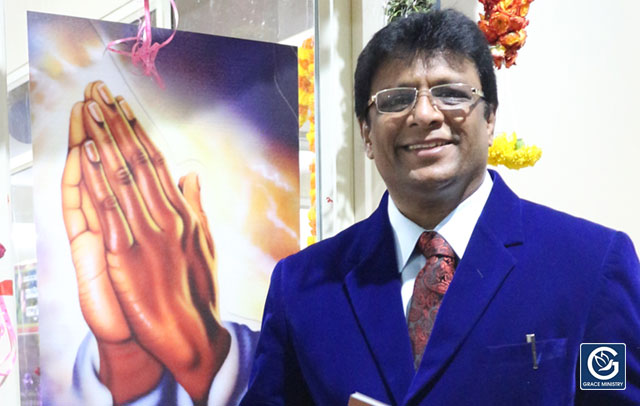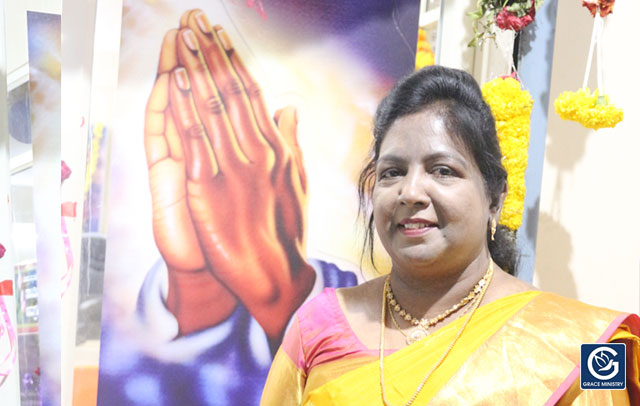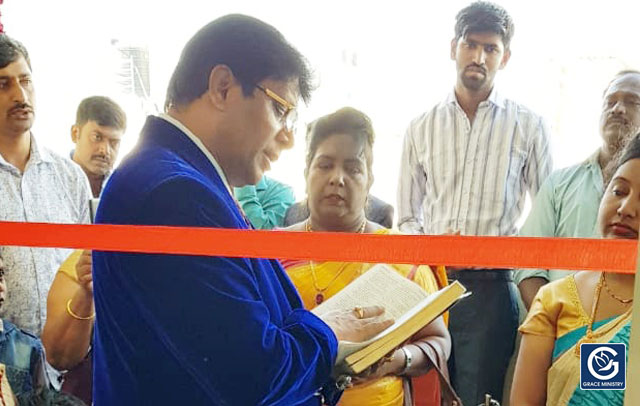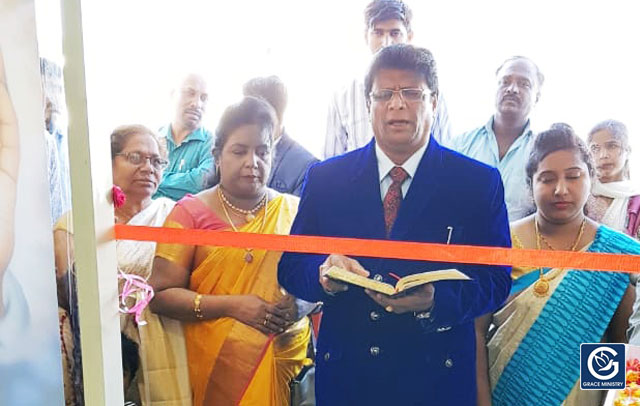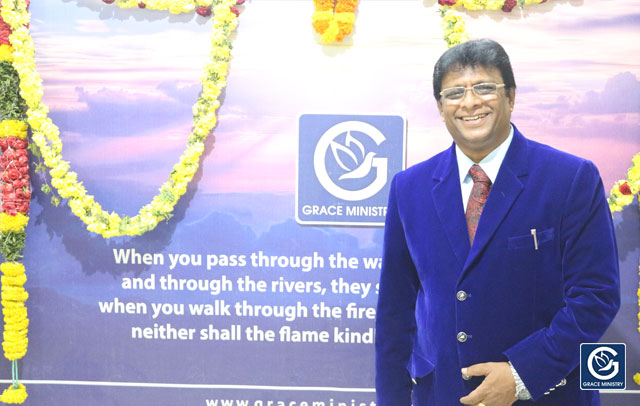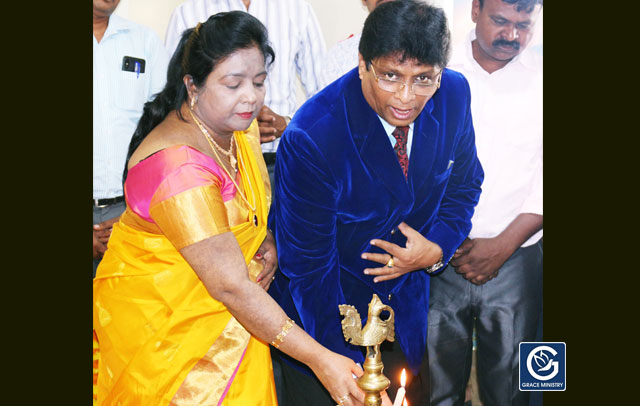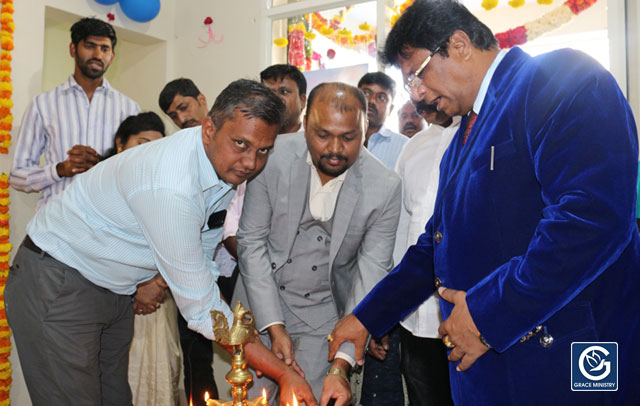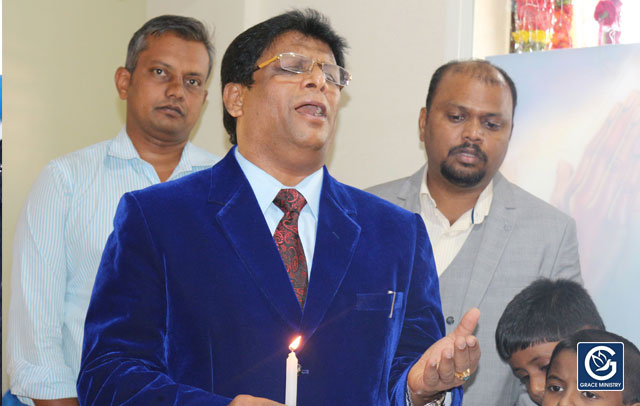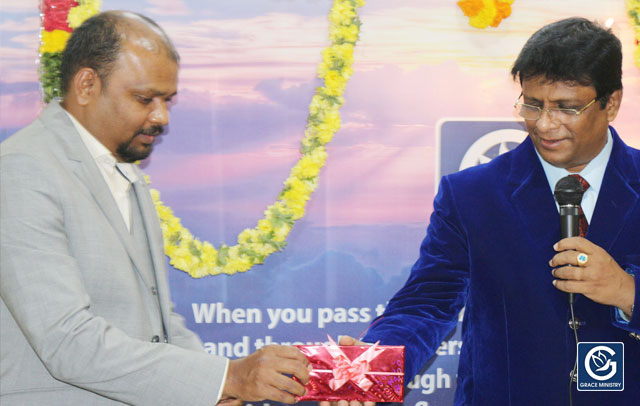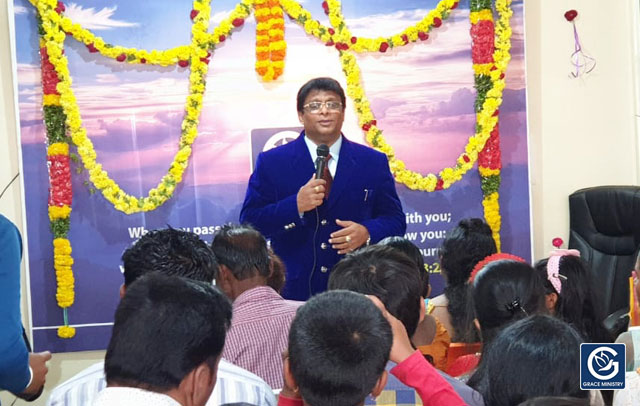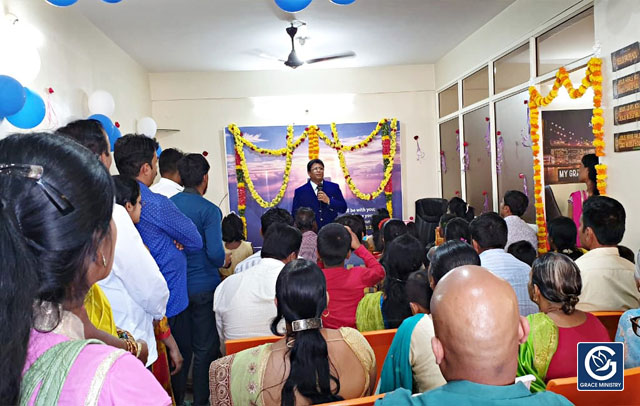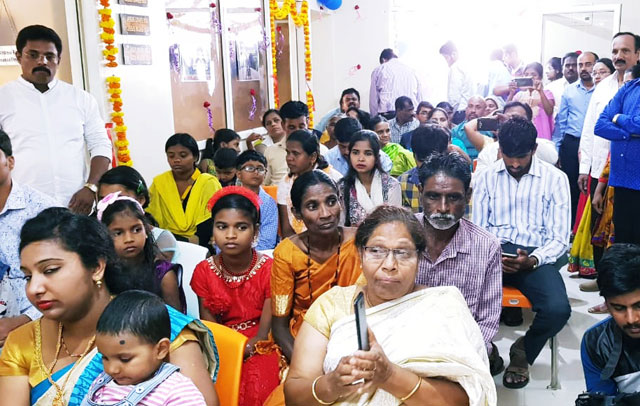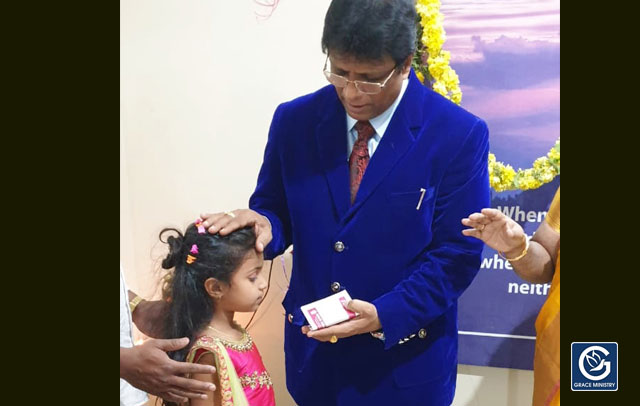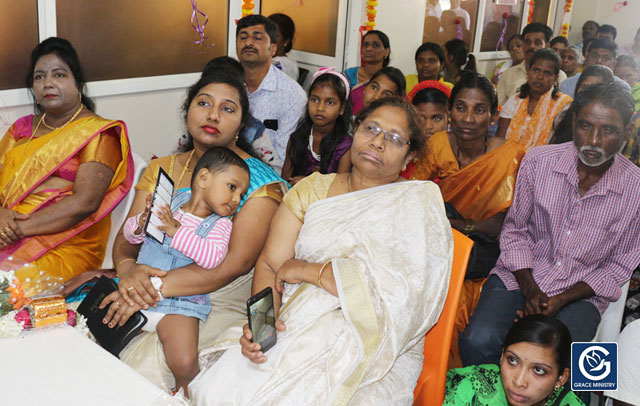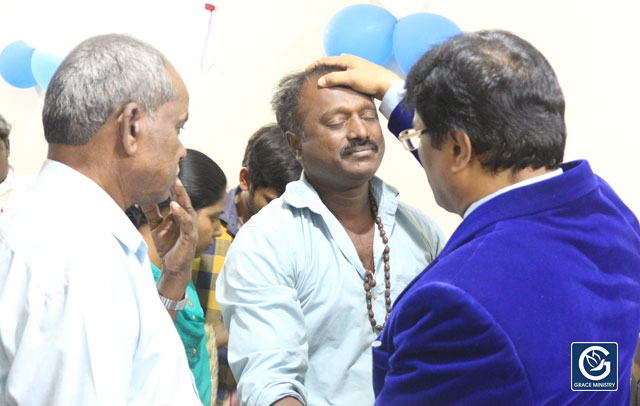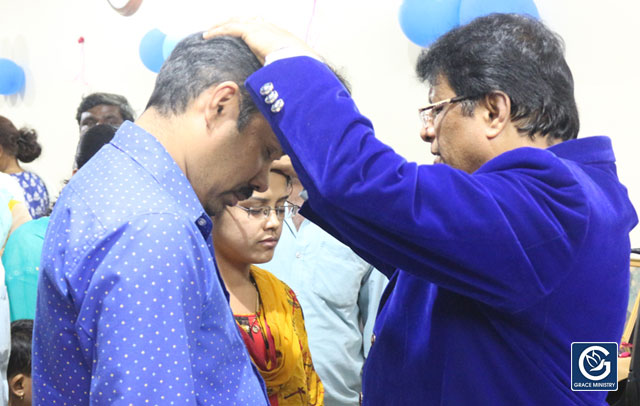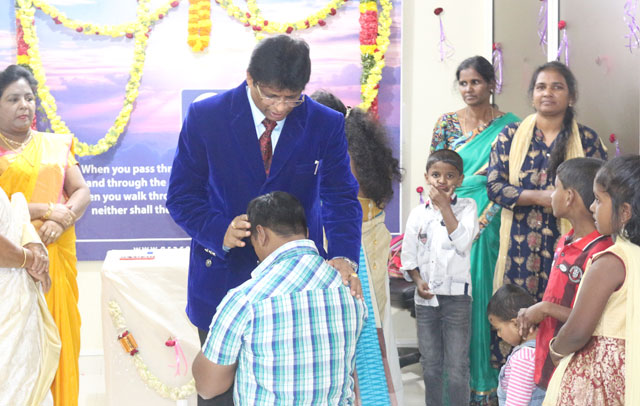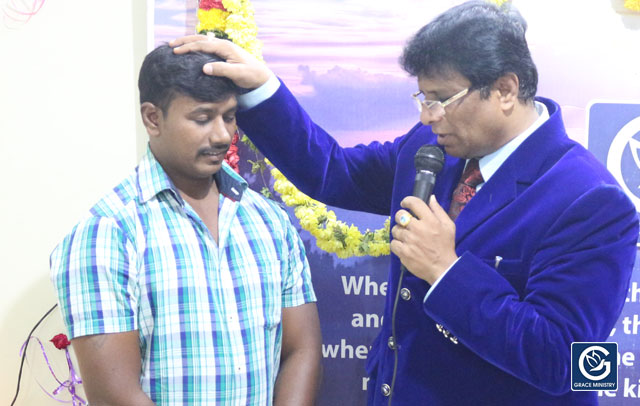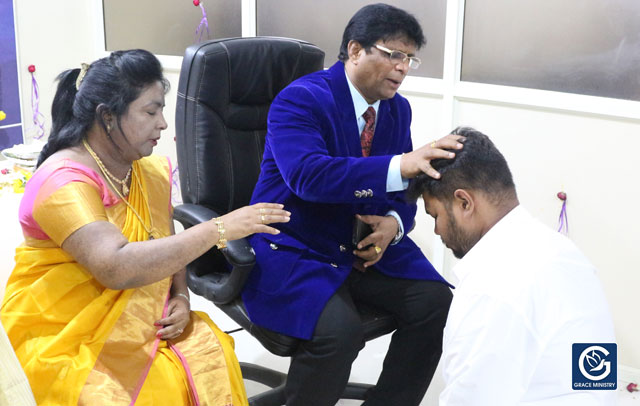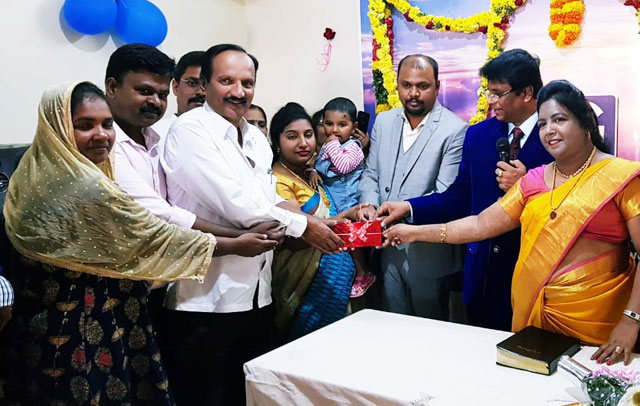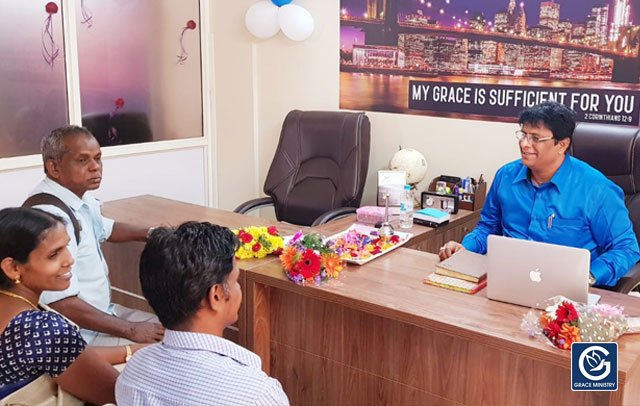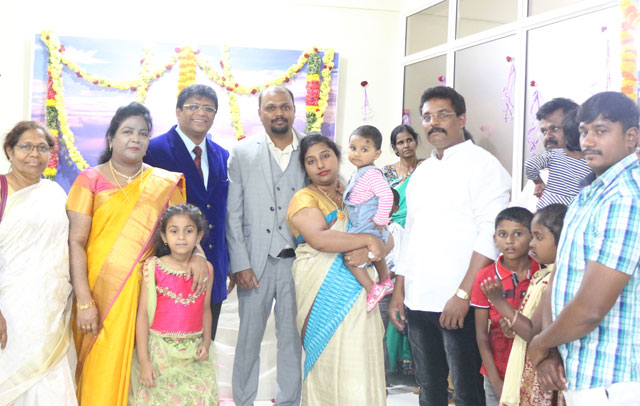 Bro Andrew along with the Grace Ministry partners in Bangalore launched the 2019 calendar simultaneously with a Pocket calendar that holds the promising verse of the year.
Grace Ministry has its Prayer center in Balmatta in Mangalore and Valachil as well, and now the Lord has enabled the ministry to open it's another prayer center now in Bangalore to touch the Untouched and heal the broken-hearted.
The purpose of the new Prayer Center in Bangalore is to counsel and intercede for people suffering from Pain, Sickness and bondages and instead bless them with Joy, Hope and confidence.
6-Year-old girl Shares Her Dream about Bro Andrew:
A 6-Year-old girl who attended the inauguration program came up with the first seed offering of Rs. 2,200. When questioned why was this? She replied, " I saw a dream in which the Holy Spirit told me to give my savings that I had saved for an extended period of what my parents gave me. I will immensely bless you with good health, wisdom and knowledge said the Holy Spirit". So I want to give my entire savings, added the little girl. Her testimony melted the hearts of people who gathered, and even Bro Andrew was thrilled to know how the Lord spoke to the little girl's heart as just he used the little boy with five loaves of bread and two fish through which it was a great blessing to thousands (Read John 6:1-14)
My Desire finally came true - Ashwanth (Bangalore Resident):
Ashwath, a resident of Bangalore, stated that he had a big desire to have the Grace Ministry open it's center in Bangalore and was always praying for it and faithful to my prayers the Lord has brought Grace Ministry to Bangalore added Ashwanth.
I was in Utter Loss, but now I am Blessed- Peter (Bangalore):
Peter from Bangalore who was entirely in a loss and was suffering from pain and anxiety. Swiftly one day I surfed the Sermons of Bro Andrew Richard on Youtube. "As I started to watch the faith sermons my life opened to gain a huge revival and revolution for which I wanted to meet and hug bro Andrew. But due to my fiscal crises, I could not make it come to Mangalore, but the second I arrived to know that Grace Ministry was inaugurating its unit in Bangalore, I jumped with celebration and attended the program", said, Peter. He asked if he could hug Bro Andrew for changing his life and they hugged each other. People had tears in their eyes when he testified about what happened.
Special gratitude to Bangalore Team:
Bro Andrew and the whole Grace Ministry team aspires to thank the Bangalore team for coordinating the Prayer ceremony with commitment and love for God's kingdom. My Personal and sincere thanks to Mr Avil Gration, His wife Mrs Reshma, Mr Rajesh, Noah and their whole staff and team for their Assistance and love in joining hands in building the Lord's kingdom in the city of Bangalore. With Regards, Bro Andrew Richard.
---
You are welcome to visit the Prayer Tower / Center at:
Grace Ministry,
#3374, 2nd floor, 80 Ft Road,
Girinagar 4th Phase,
Hosakerehalli cross,
Banashankari 3rd stage,
Bangalore - 560085
Mob: +91 9900611485
Google Maps: