Hundreds gathered to the "Bro Andrew Richard's Blessing Prayer" in Mangalore.
Praise Report: Blessing Prayer (13th Dec)- Bro Andrew Richard
13-12-2019
---
Hundreds gathered to the Rev Dr Bro Andrew Richard's Blessing prayer organised by Grace Ministry at its prayer centre in Balmatta, Mangalore here on Friday 13th, 2019.
Rev Dr Bro Andrew Richard's preaching has been a leading voice in reaching the unreached with the prophetic God's word. People thronged from several parts of Karnataka to the blessing prayer lead by Bro Andrew to hear the prophetic word of God and also to endure Healing, Deliverance and transformation.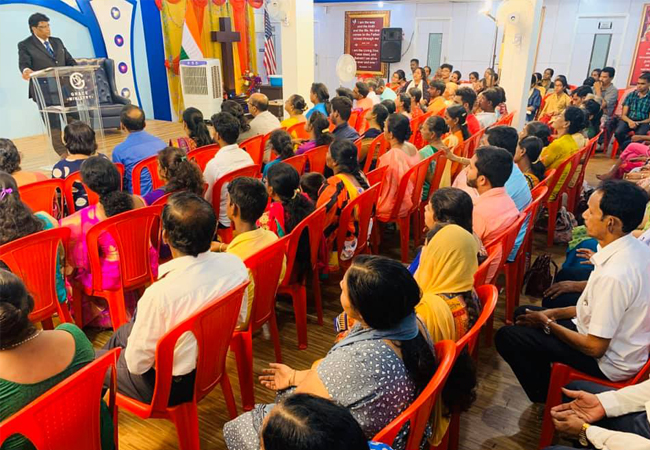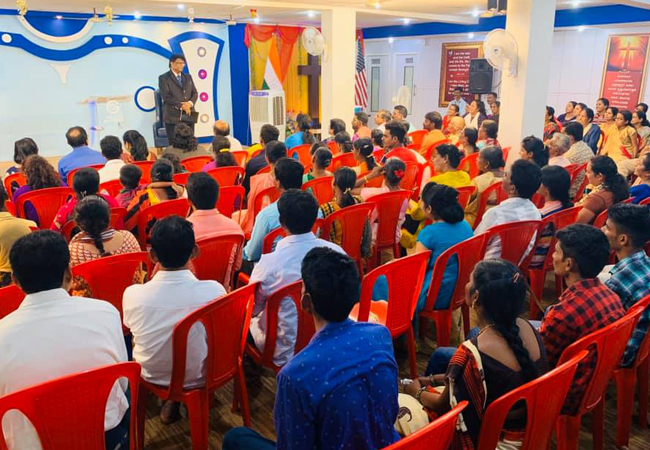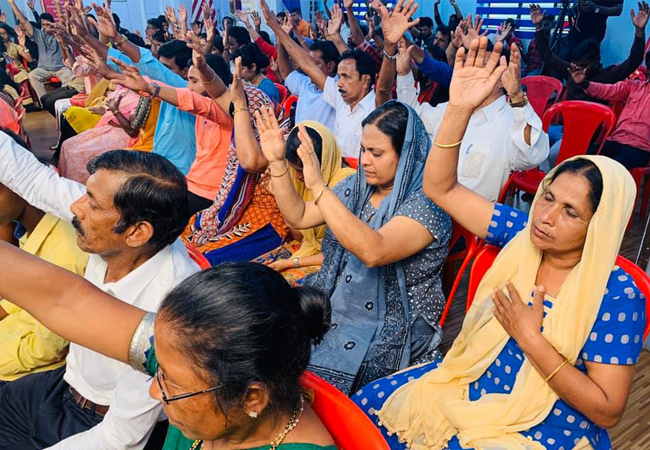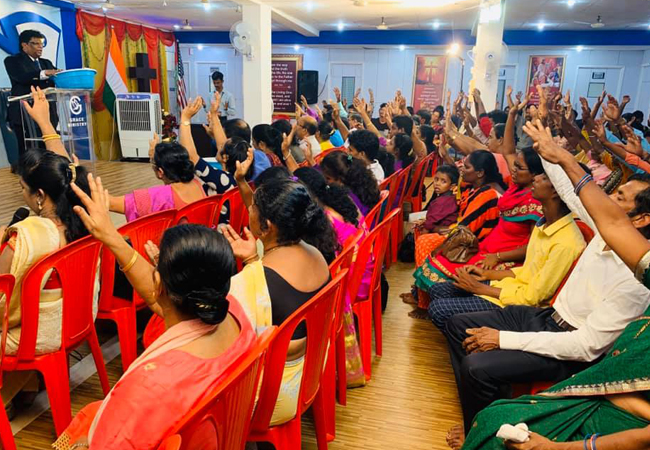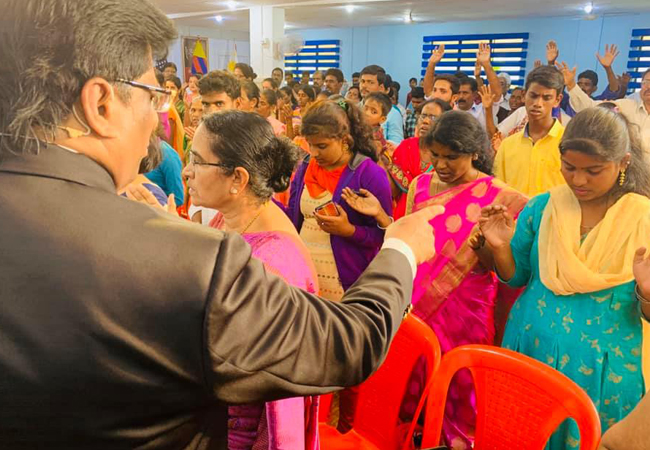 Constant-walking with God makes us sensitive to know how to make people have an encounter with the Holy Spirit. The praise and worship that was led by Bro Isaac Richard and Team led the gathering to enjoy the presence of God with soul-stirring music. People were soaked with the anointing of God by singing glorified songs to Jesus.
Bro Andrew preached on the series "Sorrows will turn into Joy". The sermon preached brought in a great insight into the hearts of the people.
Throughout the Healing and Deliverance session, many were touched by the power of the holy spirit. The demon-possessed were set free. Several names were called out, and their problems were unveiled.
A large number of people made their way to the Prayer Center in Mangalore to receive God's word and get prayed for their sickness, their struggles. God answered their prayers; Many came forward and shared their powerful testimonies. Our Lord Jesus loves His children unconditionally. He is delighted in them, and His Joy will be their strength, forever.
---
Read Life Changing Testimonies - TESTIMONY PAGE