Praise Report: Night Vigil Prayer at Prayer Center in Mangaluru
Night Vigil Prayer - Prayer Center, Mangaluru
05-06-2017
---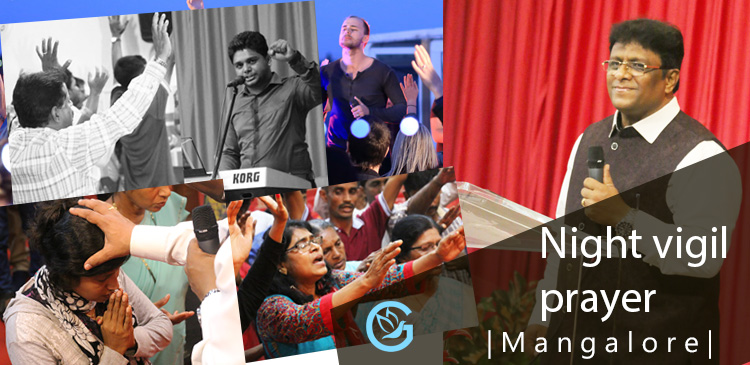 The 6 hours Night Vigil Prayer was held on June 3rd, Saturday at Grace Ministry Prayer Center, Valachil, Mangaluru. Hundreds of people gathered to hear God's Word and to receive divine blessings of God. Night prayer retreats offer instructions on the method of Centering Prayer and discussion about its religious background. A night of complete divinity & holiness refreshes the spirit and deepens the commitment to a regular Centering Prayer and gradually increases our faith in God.
A wave of anointing splashed through the Prayer Center when Isaac and his worship team led the people in worship and praises. This spirit filled worship team made the people get into the anointing of David and they danced as David danced before the King of kings. The anointing swept every corner of the hall. (2 Samuel 6:14).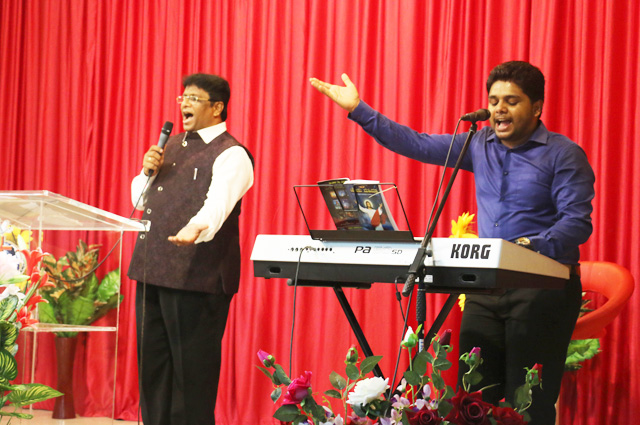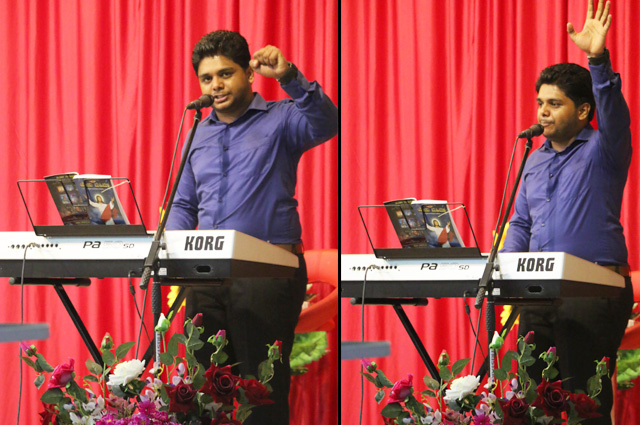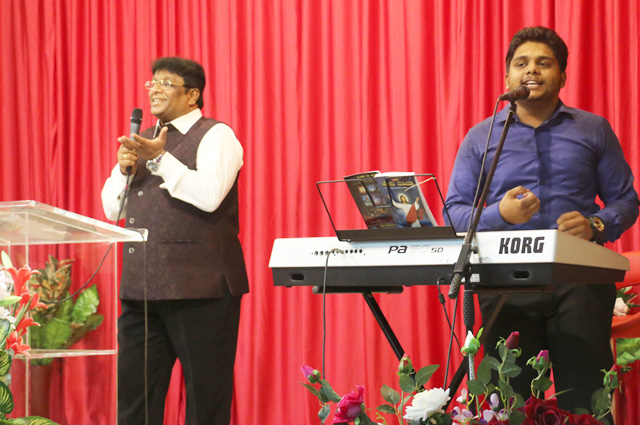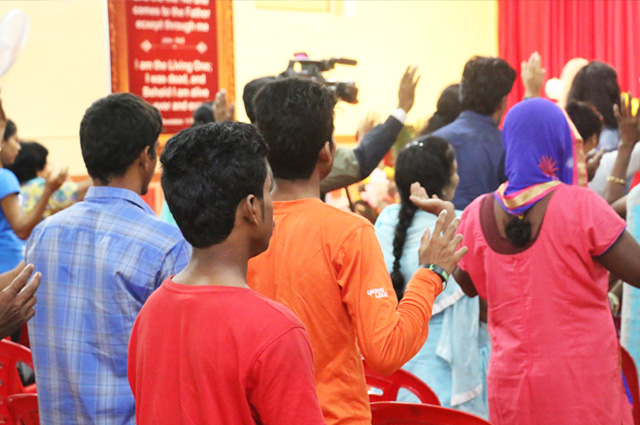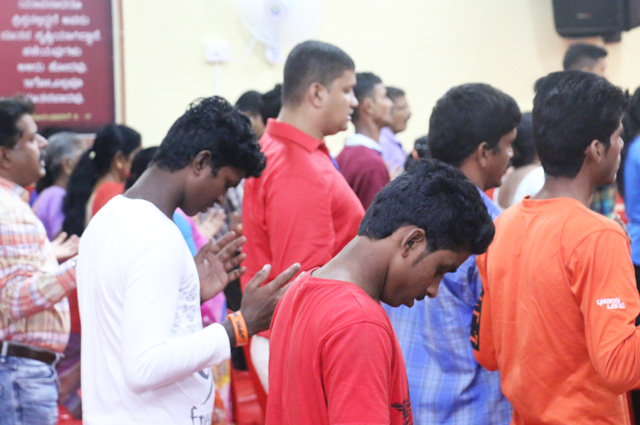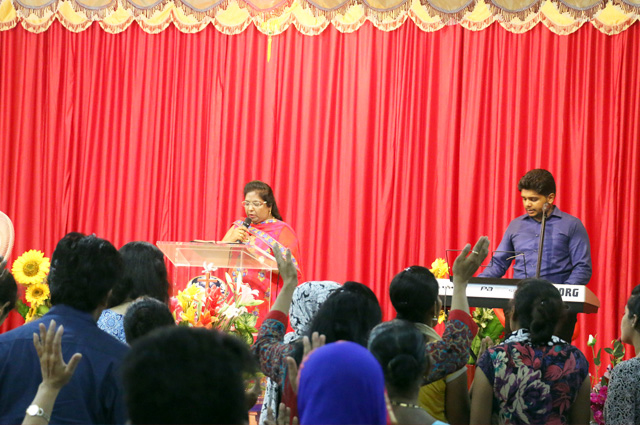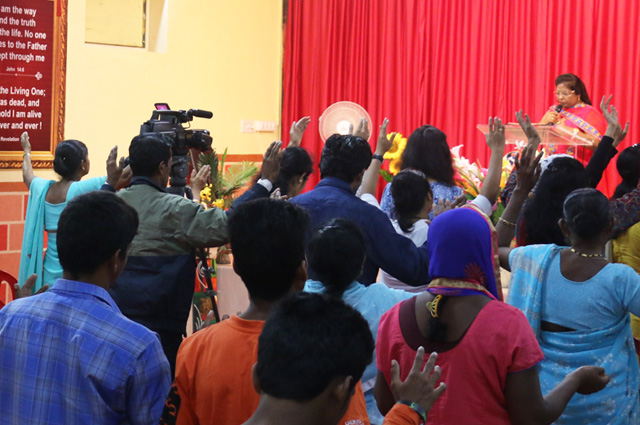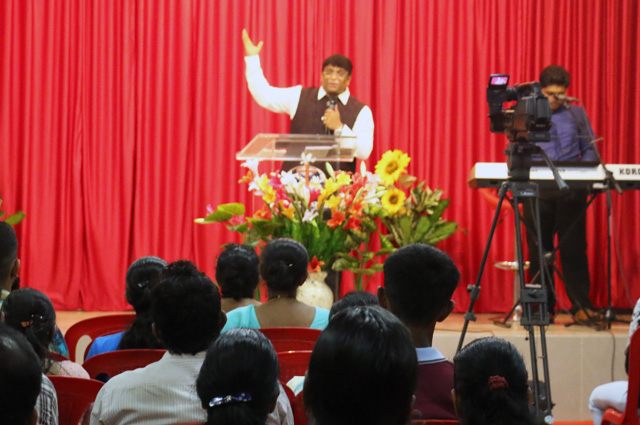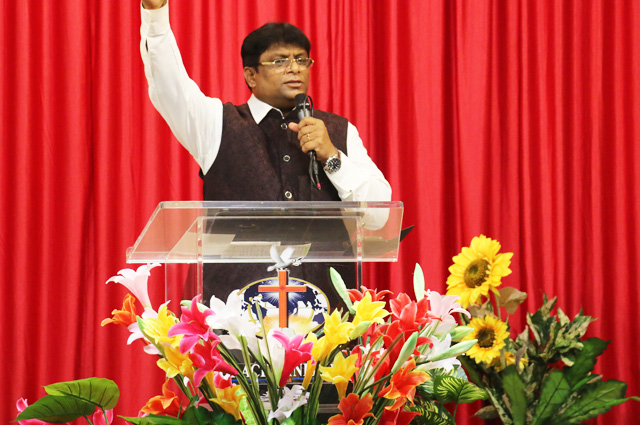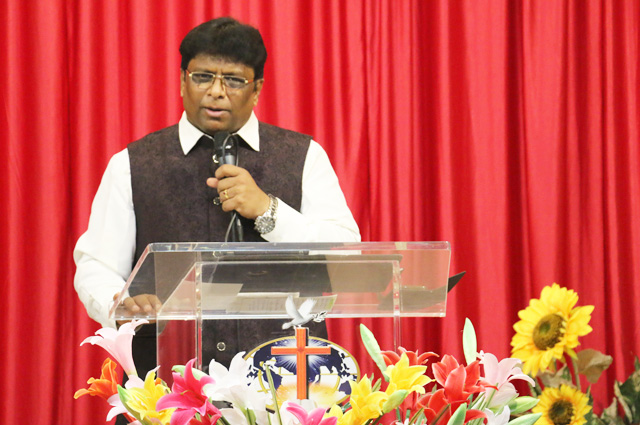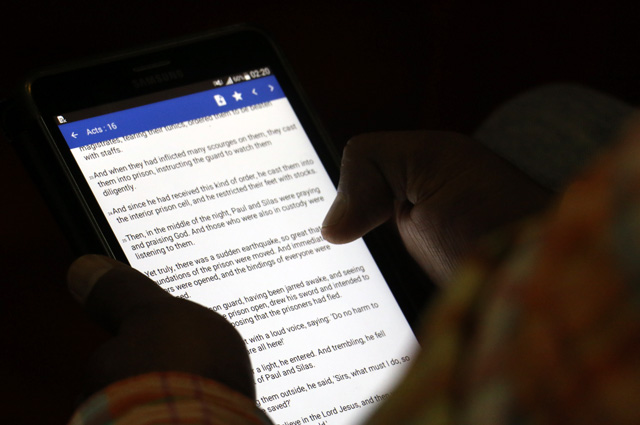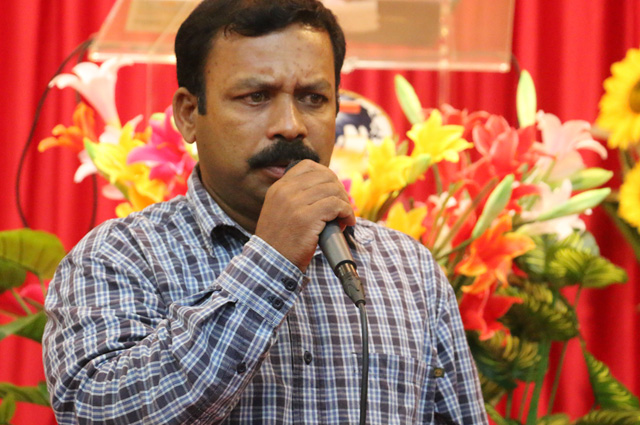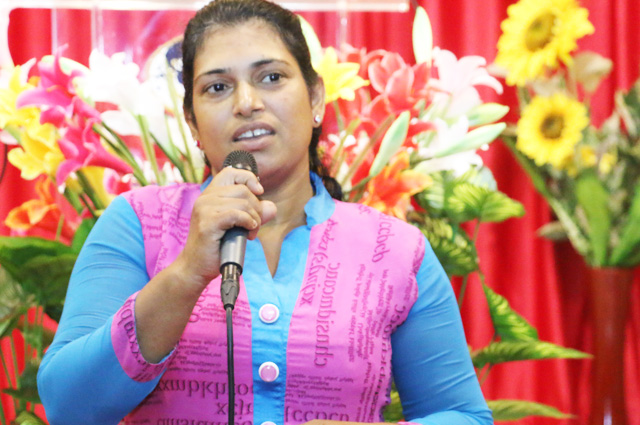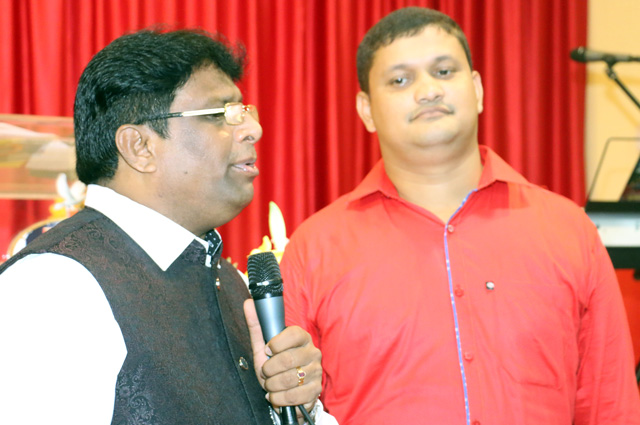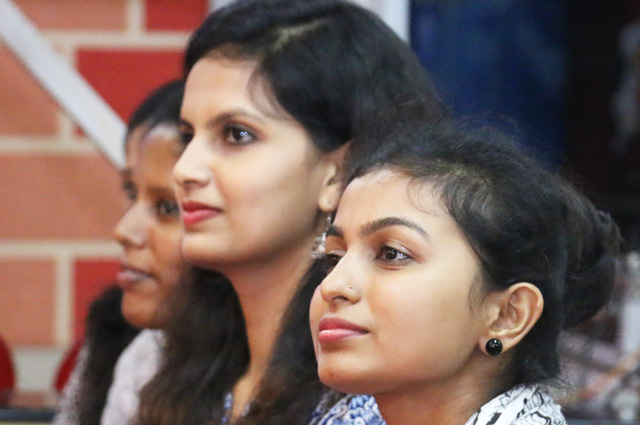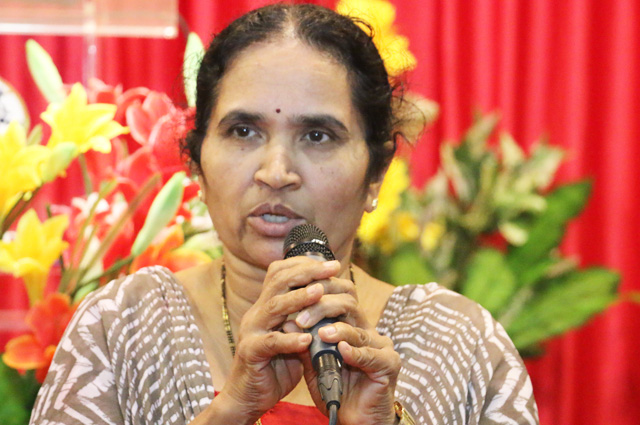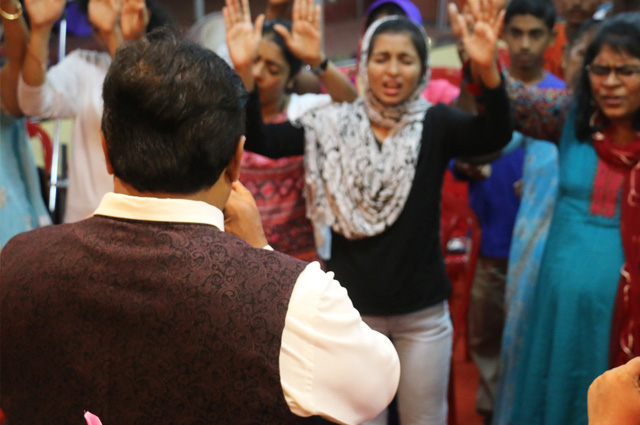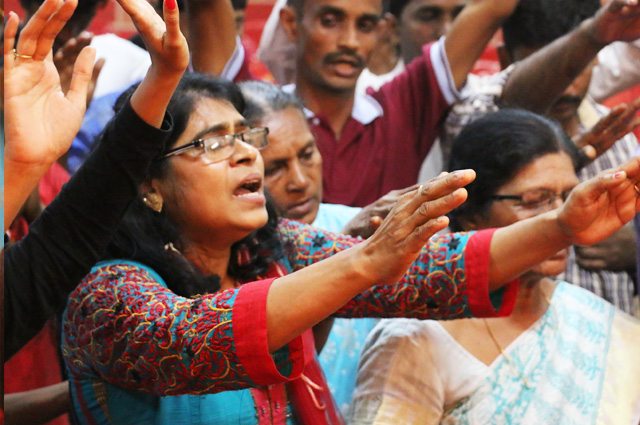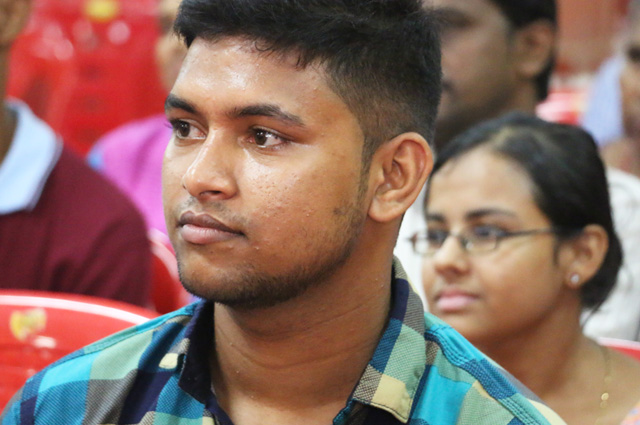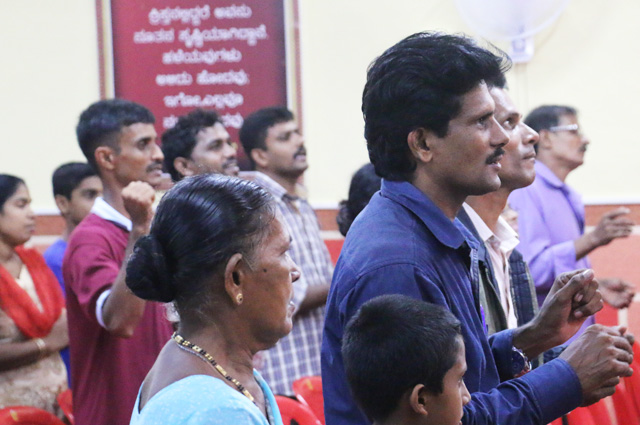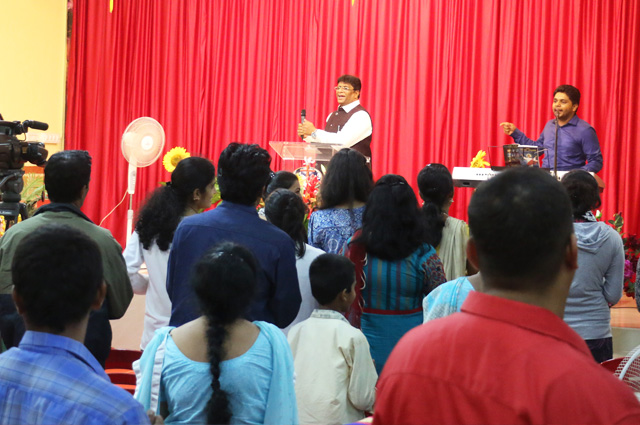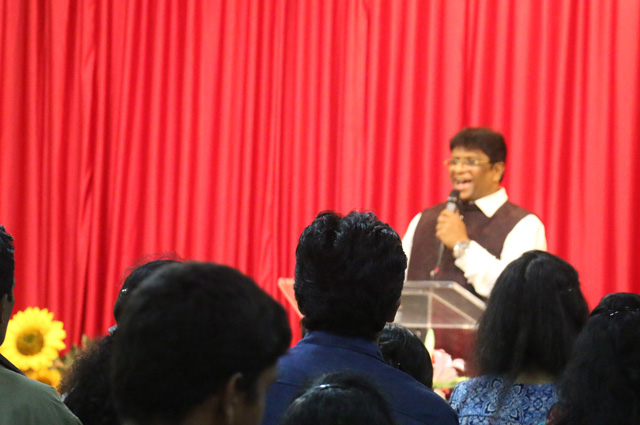 Bro Andrew Richard began the sermon by delivering the life-changing Word of God to the people. He emphasized how Paul and Silas prayed in the jail at the midnite and how God delivered them out of the prison. The sermon created a great impact amongst the people and gave them a new dimension of hope.
Empowering prophecies were revealed during the sermon Meanwhile, the crowd received bountiful blessings & were rejoiced. Intercessory prayer sessions were conducted by Sis Hanna Richard which consisted the Holy Scripture reading & meditation of the crowd. Special prayers were offered to all the prayer requests that had reached Grace Ministry through various means.
Many were healed by the power of Holy Spirit & there was a complete transformation of lives towards a spiritual experience.
Life changing testimonies of many of the individuals created an impact among the public.
And as the morning dawn arose, exclusive prayers were made for those in need including personal prayer petitions with God's revelation.
The crowd had a blissful experience of holiness overloaded with envisioned prophesies revealed unto them.