Prayers for Coronavirus outbreak by Grace Ministry.
Prayers for Coronavirus outbreak - People and Nations.
14-03-2020
---
It's our solemn duty to pray for People and Nations hit by the fatal pandemic disease "Coronavirus". Here is the protection prayer which can be confessed everyday during your daily prayers.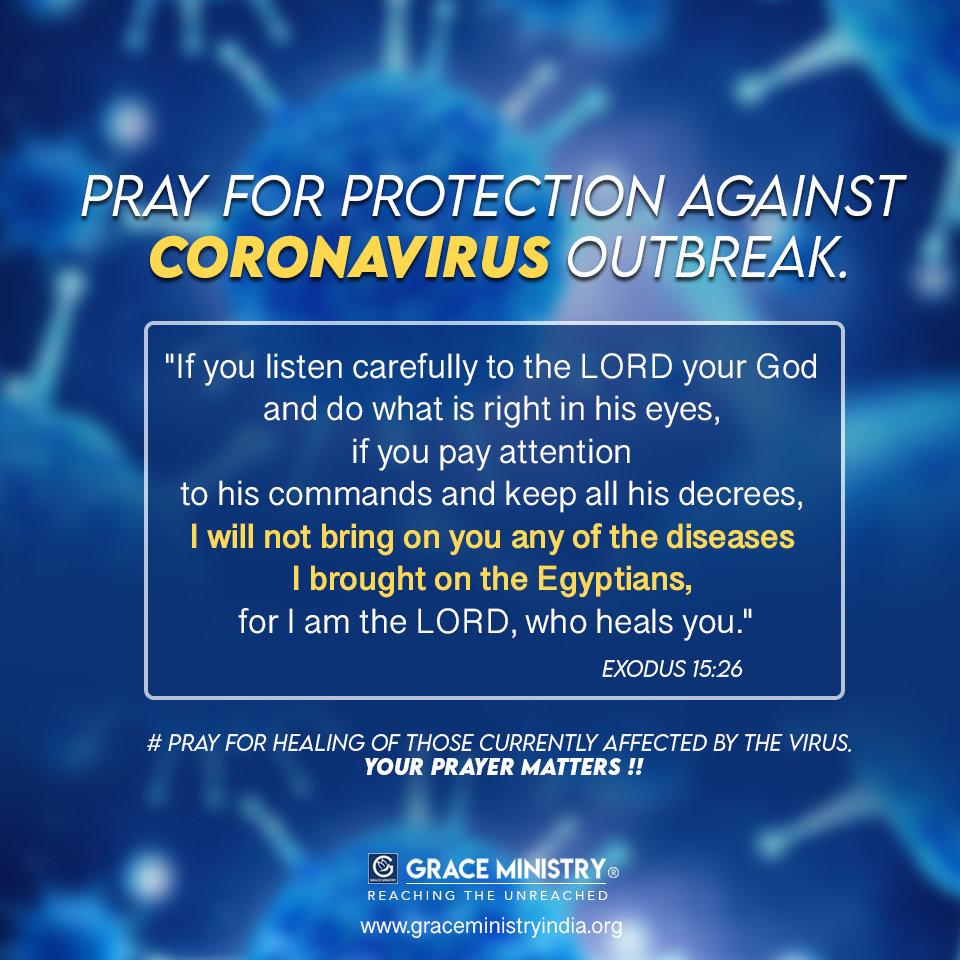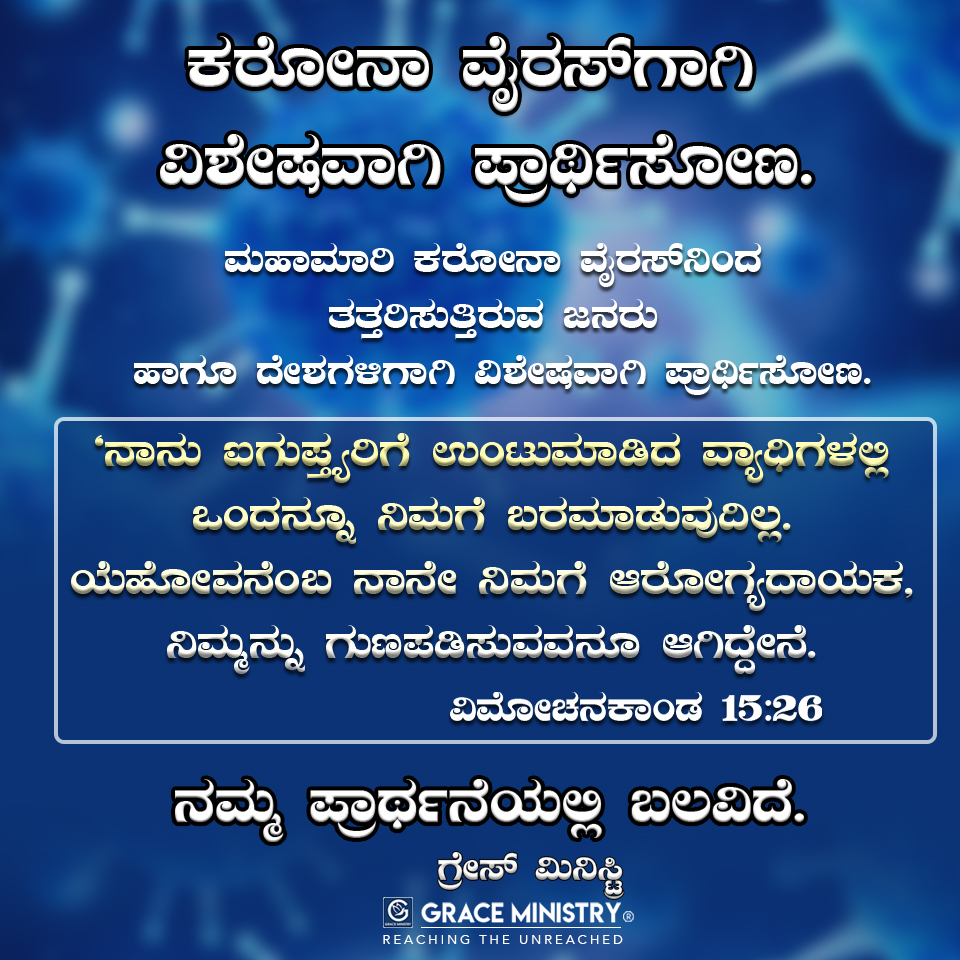 "Wherever we are, in whatever state of life, in sickness and in health, we all can pray," urging prayers for those who have died and comfort for the bereaved. "The power of solidarity in prayer and in charity," is a big resource that Christians have.
Let's Pray for others - Intercessory Prayer:
# Pray for healing for those currently affected by the virus, that they would respond well to the treatment and that they would recover quickly.
# Pray for all those being kept under quarantine across the world, that no symptoms will appear, and that God would bring them peace until they can return home.
# Pray for the medical workers across the world fighting this virus. So that they would remain safe and secure while they carry out this risky work.