Sis Hanna Richard : Tuesday Blessing Prayer, 27th March 2017
Tuesday Blessing Prayer, 27th March 2017
27-03-2017
---
Join the Tuesday Blessing Retreat Prayer by Sis Hanna Richard in Mangaluru on 27th March 2017. Come and receive the amazing blessing of God.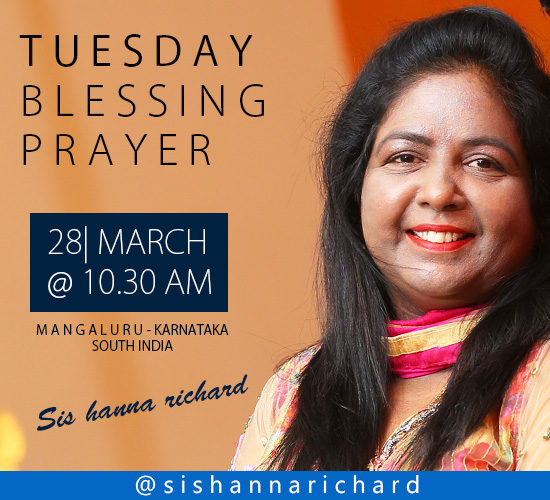 Each session is unique and will include a powerful message from Sis Hanna Richard, as well as worship with Grace Ministry Mangalore team.
SCHEDULE
Tuesday, March 2017 at 10:30 AM
LOCATION
Grace Ministry
Old bypass road
Kankanady, Mangaluru
Admission is free. No registration is required. Seating is available on a first come, first served basis.