Support: Help Sunil D' Cunha(27), a boy battling Blood cancer
Sunil Alex D' Cunha (27) - Blood cancer
18-03-2017
---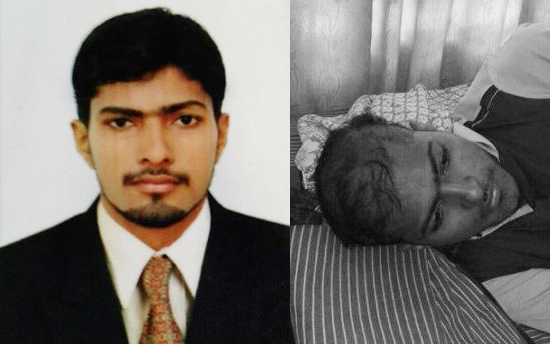 Sunil Alex D' Cunha
27 Year old Sunil Alex D' Cunha, Mangaluru suffering from Blood Cancer is heartbreaking and makes us wonder how people find strength in tough situations. The peaceful life of the family changed overnight when Sunil was diagnosed with Blood Cancer.
Sunil S/o Stephan D' Cunha, is a final year B E student at P A College of Engineering, Mangaluru and currently suffering from blood cancer (Germ Cell Tumor) undergoing chemotherapy for it. He has to undergo two more cycles of chemotherapy followed by Stem Cell Transplantation.
The estimated cost of the Stem Cell Transplant would be as high as Rs. 10,00,000. Sunil and their family are not in a position to raise such a huge amount.
How Can You Help Sunil:
Sunil's family are trying their best to raise the funds but the amount is huge and the expenses might increase if the chemotherapy continues. Time is very crucial and your timely help can help the young boy.
Funds collected through this campaign will be transferred to the family to expedite the process and continue the treatment.
Kindly send your remittances to his following Bank account:
Bank Account No: 01352200102922
Name of the Account Holder: Sunil Alex D' Cunha
Bank: Syndicate Bank, Panemangalore Main Road, 574231
Bank IFSC Code: SYNB0000135
Telephone No.: 7022162473 / 9591232473
Doctor information:
DR.KRISHNA PRASAD
M.D(Gen Med),DM (Med..onc)
Consultant medical oncologist
Associate professor
K.m.c hospital,attavar
Mangalore -574001
For any queries regarding this fundraising campaign, you can contact the ministry office at +91 9900611485 or write to us at info@graceministryindia.org