Watch Friday Fasting Prayer Online Kannada sermon Live on YouTube. 27th March, 2020.
YouTube LIVE sermon - Grace Ministry | 27th March, 2020
27-03-2020
---
Watch the Live powerful Kannada sermon of Grace Ministry, Bro Andrew Richard on YouTube recorded on 27th March 2020. Watch, Share and be blessed.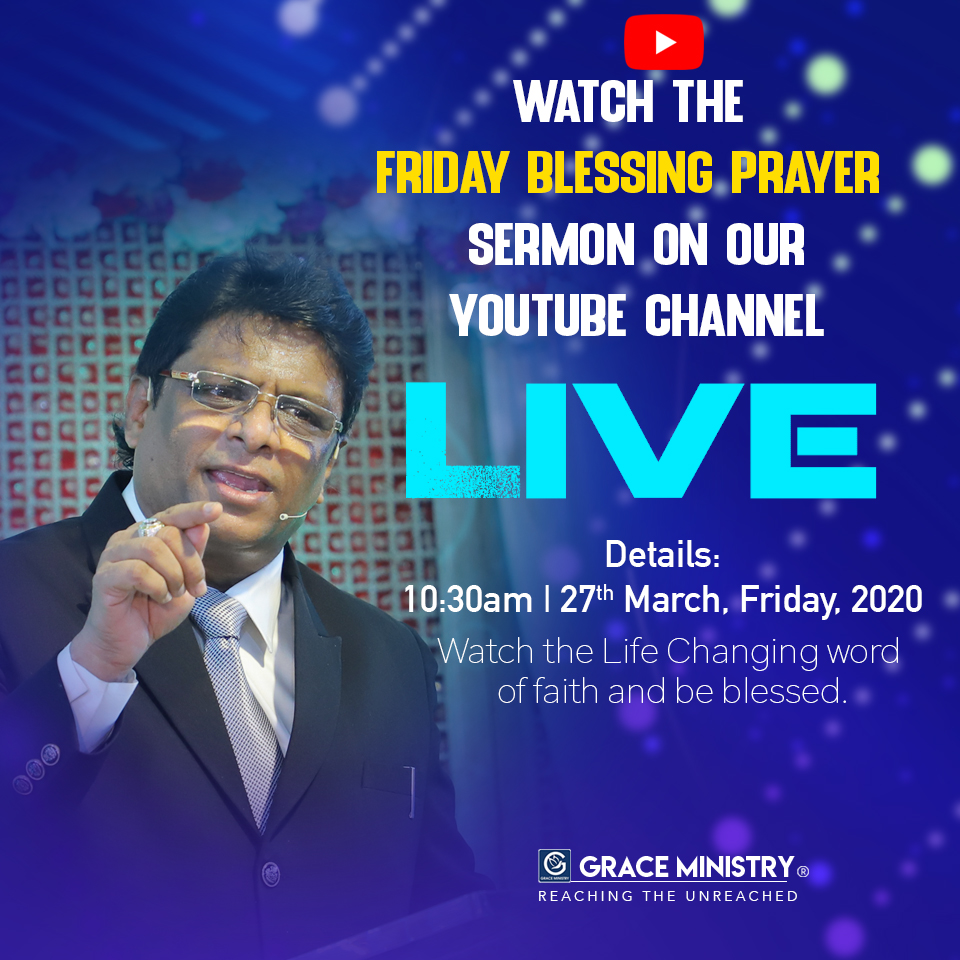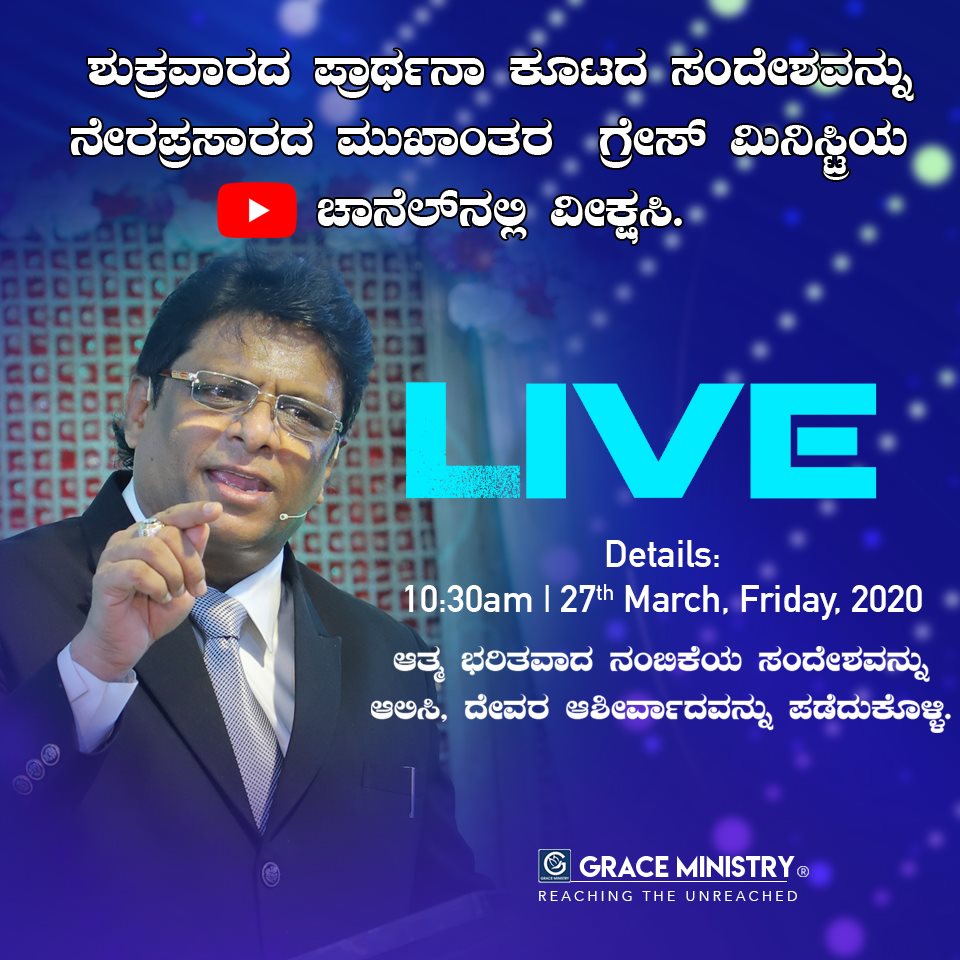 ---
Live: ನಮ್ಮ ಎಲ್ಲಾ ವ್ಯಾಧಿಗಳಿಂದ ಬಿಡುಗಡೆ ಕೊಡುವ ದೇವರು -
ಪ್ರಕಟಣೆಯ ಸಂದೇಶ
ಶುಕ್ರವಾರದ ಪ್ರಾರ್ಥನಾ ಕೂಟದ ಸಂದೇಶವನ್ನು ನೇರ ಪ್ರಸಾರ ಮುಖಾಂತರ ಗ್ರೇಸ್ ಮಿನಿಸ್ಟ್ರಿಯ ಯೂಟ್ಯೂಬ್ ಚಾನೆಲ್ ನಲ್ಲಿ ವೀಕ್ಷಿಸಿ: https://bit.ly/2v4GrQT
Watch the Friday Live Kannada Sermon preached by Bro Andrew Richard. You can listen to the best of Bro Andrew's preaching concerning the coming of Jesus from the book of Revelation. God bless you.