Charity: Help Divya for urgent medical treatment who is suffering from a rare disease.
Help Divya - Myxoid Liposarcoma
01-02-2020
---
Dear readers, your charity help will save the life of Divya from Bangalore, who is experiencing a rare disease called Myxoid Liposarcoma. Your support will save her life.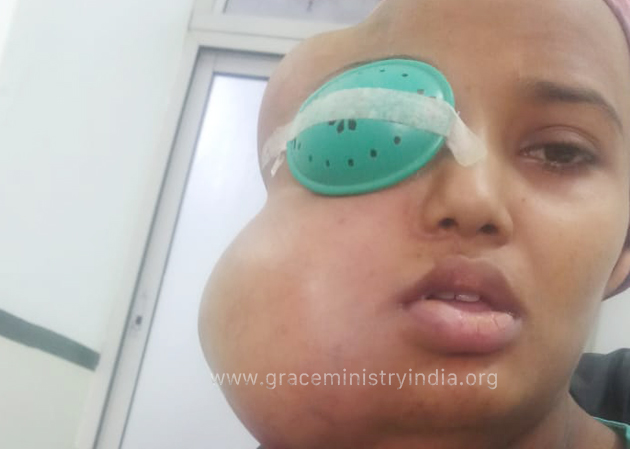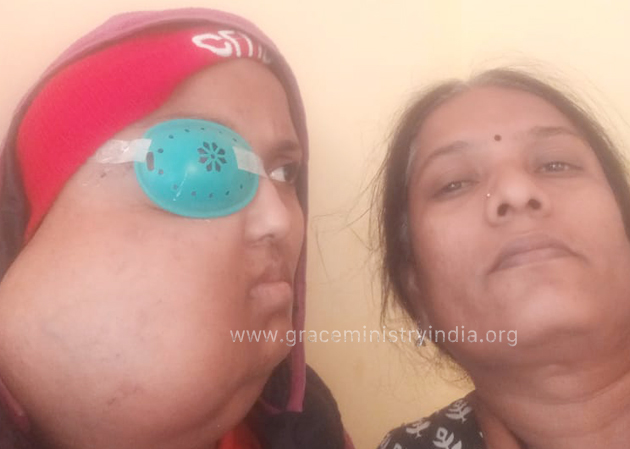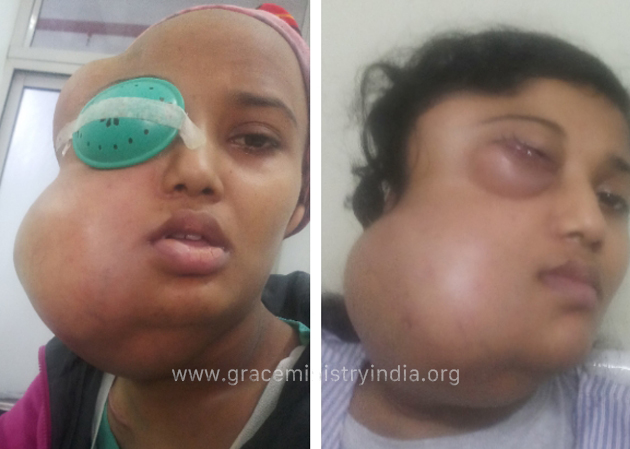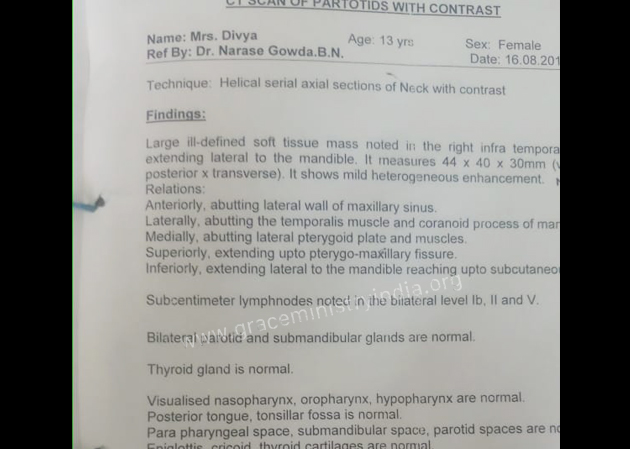 Divya Before: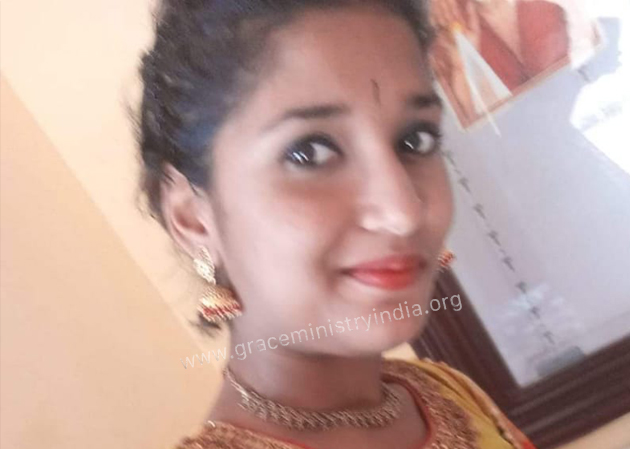 Radha, the mother of Divya, has requested Grace Ministry for monetary help as her daughter Divyachinnu, Age 15 is suffering from a rare disease called "Myxoid Liposarcoma Face" and is undergoing treatment at M S Ramaiah, Bangalore. The treatment cost is estimated around Rs.25,00,000 (Twenty Five Lakh Rupees).
We are unable to pay the required amount due to financial instability. I request you to contribute towards the treatment and save my daughter's life says Radha.
As the family is extremely poor, they have requested for monetary help from kind-hearted individuals and philanthropists for their daughter's treatment in Bangalore.
Please send your kind remittances to the following bank account:
Bank Account No.: 64113608845
Name of the Account Holder: H S Radha
Bank: State Bank of India, Yeswantapur Branch, Bangalore
Bank IFSC Code: SBIN0003297
Telephone No.: +91 89715 16805