Your charity help to 14-year-old girl Divya will save her life.
Help Divya - Myxoid Liposarcoma | Charity
12-06-2020
---
Divya, a 14-year-old girl, is suffering from a rare disease called Myxoid Liposarcoma. Your charity help will save this young girls life.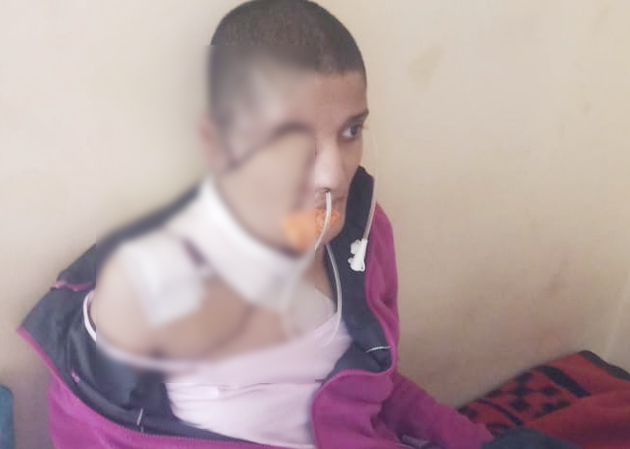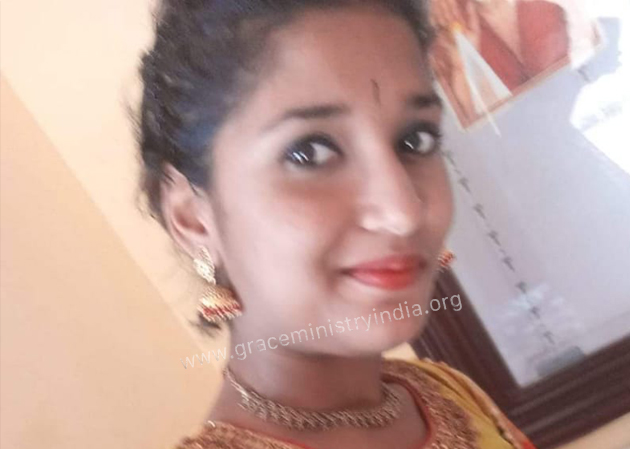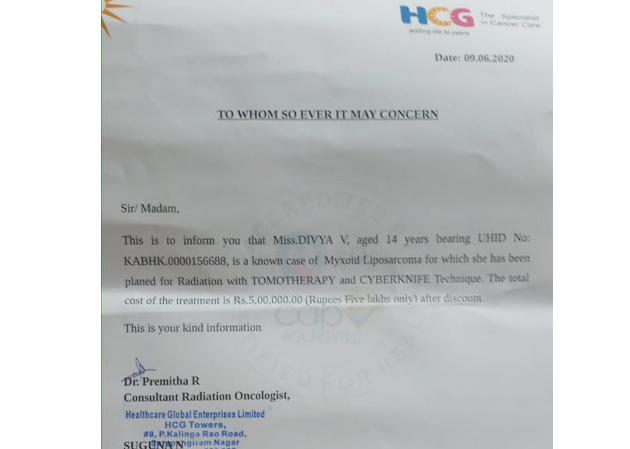 Divya is suffering from a rare disease called Myxoid Liposarcoma. She has undergone various surgeries on her face. Last time when the family was facing severe financial issues, Grace Ministry team carried an article on our website where numerous contributors thronged to donate for the surgery of Divya. Grace Ministry is always thankful for all those donors.
Presently the doctors have done some latest surgery and have advised for regular Radiation and Chemotherapy for which the estimation is Eight Lakhs (8,00,000) in which Regular radiation cost is 5,00,000, and weekly chemotherapy cost is 3.00,000.
As the family is impoverished, they have requested for monetary help from kind-hearted individuals and philanthropists for their daughter's treatment in Bangalore at HCG Hospital.
Please send your kind remittances to the following bank account:
Bank Account No.: 64113608845
Name of the Account Holder: H S Radha
Bank: State Bank of India, Yeswantapur Branch, Bangalore
Bank IFSC Code: SBIN0003297
Telephone No.: +91 89715 16805
THIS PATIENT IS IN URGENT NEED OF YOUR HELP.
---