A 60 year old man Healed of Paralysis at Grace Ministry
Healed of Paralysis
30-06-2016
---
A 60-year-old man was Healed of Paralysis at Grace Ministry and attained complete stability. Listen to what her daughter has to say about her father.
I was in a huge distress as my father was affected with apoplexy & was completely paralyzed ipsilaterally.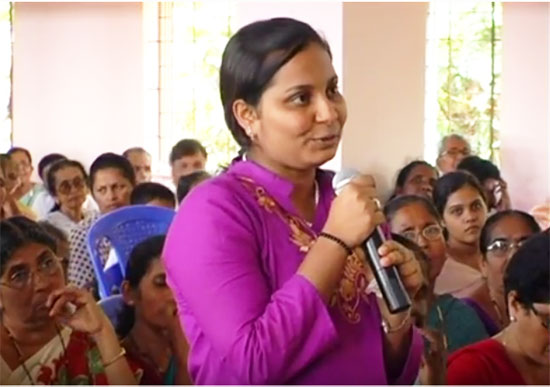 It was then we got him hospitalized, due to his extreme disability, the medical professionals then apprised us that they have to bolster him up with an injection which solely costs 40,000Rs, after which the further surgeries can ensue. But as we were financially broken I was worried about the expenses, It was then I witnessed the ambrosial talk of Bro Andrew Richard on television & immediately ringed them up through phone after which Sis.Hanna Richard consoled me & prayed over my father & also prophesized that he would recuperate & stand upright, at the same time she also acquainted that I have to testify the Lord's inexplicable miracle amidst people & so did I confess.
As the night ensued the morning dawn avowed with the good news of my father's resurgence in the ICU & the medical professionals themselves were shocked to see the revival which ensured them of not performing any further surgeries but just the rehabilitation.
Today he walks around with a crutch but is able to set his hands upright & can grapple with his daily activities.Praise God!!
"Man says show me & I'll trust you but God says trust me & I'll show you " This is what our God is... "For his mercies never end they are renewed every morning".
So don't worry God is never blind to your tears never deaf to your prayers & never silent to your pain he sees he hears & he delivers. Amen!!
Since everything is possible for God, you can experience miracles in your life when you invite God to intervene – even in situations that seem impossible. But too often, people neglect to ask God for miracles in their lives and end up settling for far less than God's best for them. You can always approach God with confidence if you trust him. So don't hesitate to pray about anything. Be Blessed.