Deliverance From the Spirit of Fear
Spirit of Fear
13-05-2016
---
Praise the Lord, My Name is Alban from Mangalore. I thank God for giving this day in my life to testify what the Lord has done to me. I was attacked by the Spirit of Fear and was suffering from agony and pain for more than 5 years. My life was completely in darkness having no idea of what to do next.
One fine day as I was working beside my house all of a sudden I felt something entering into me and it dragged me little far near my home wherein I saw a huge skull and a giant well and that's it I have no idea what happened, from that day I was mentally upset and I couldn't have proper food nor a good sleep. My body wasn't functioning and I was just like a dead body with life, this is all because of the shock that prevailed inside me.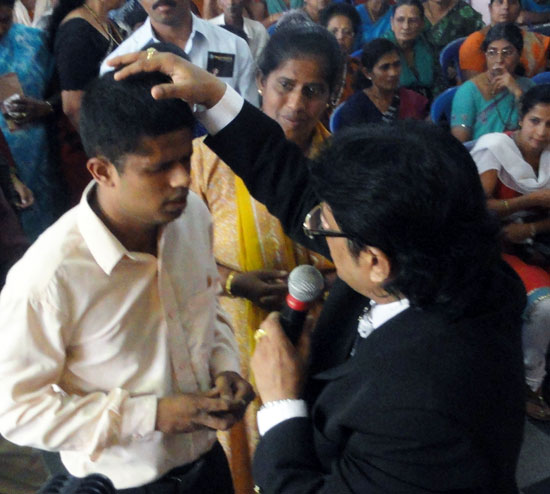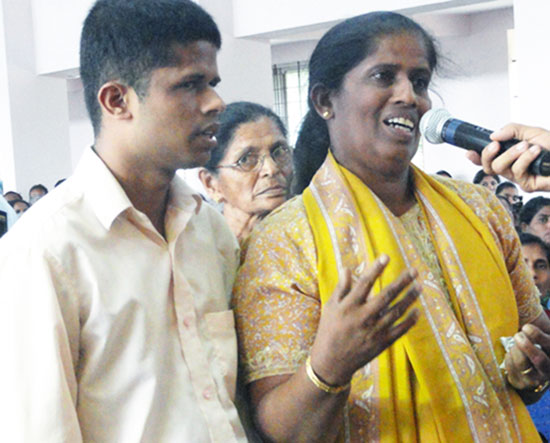 Finally, as my mom was scrolling up the channels and suddenly we could see the prayers of Bro Andrew Richard and God made a way to go the prayers of Grace Ministry in Mangalore. I was taken on a sick bed to prayers, and both Bro Andrew and Sis Hanna prayed to me earnestly and that's the day I felt some changes inside of me and I could feel that something is getting changed in me.
After one week, my life was completely changed and my family was in utter shock to know how Jesus delivered me by his power and grace. All glory to God alone. Amen
Since everything is possible for God, you can experience miracles in your life when you invite God to intervene – even in situations that seem impossible. But too often, people neglect to ask God for miracles in their lives and end up settling for far less than God's best for them.You can always approach God with confidence if you trust him. So don't hesitate to pray about anything. Be Blessed .