Family receives complete Deliverance from Evil Bondages
Deliverance from Evil Bondage
21-08-2017
---
Am a resident of Mangalore, hailing from Surathkal in specific. We earn our livelihood by selling food staples and groceries. Even though we didn't earn much we lived a blissful life together as a united family.
Also, we had good relations with our neighbors, which kept our days entertaining & interesting. On one of those evenings, after they left our home, I was stunned to see "kumkum" in one of those lady's betel nut mixture, which seemed strange to me. I also tried informing my mother about it but since she was always in a hurry to rush towards her workplace she gave no much importance to it.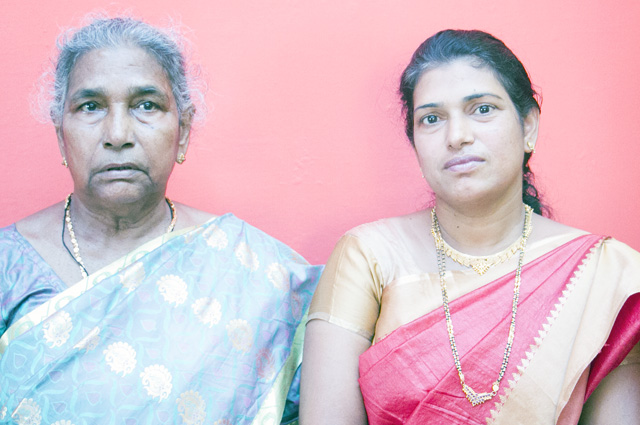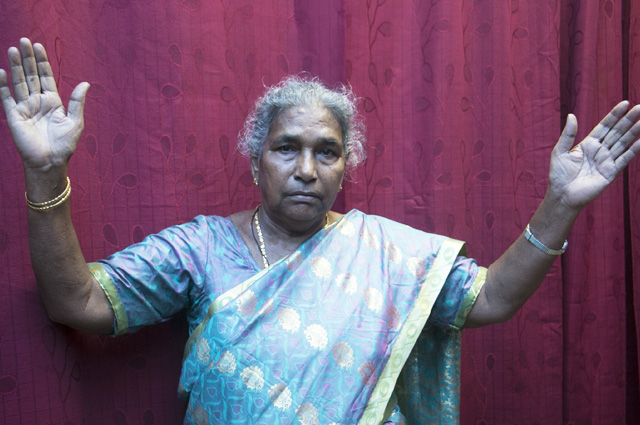 (Mother who was unable to walk and talk due to Evil Bondage)
Days passed by and my mother's health started deteriorating with no known cause. She developed severe heart burns and body aches because of which she also used to crawl on the floors and break all the holy relics in the house. The medical professionals put her on sedatives for months together, which could just put her off to sleep but not cure her pain. Religious leaders came and prayed over her but it was in vain and finally, we got her hospitalized, where she received 'shock treatment ' which calmed her down though her pains hadn't subsided. She was totally unable to walk around, verbalize nor do any sort of work.
It was then we stepped into the premises of Grace Ministry through one of our colleagues and here we met Bro Andrew and Sis Hanna Richard, who consoled us so much and filled a spirit of courage within us to fight against the evil possessions. He then prayed over us and revealed all of our past events without even we told him about it. And thereafter whatever he instructed us to do as per Lord's commands we did it accordingly without any hesitancy and today my mother is cured of all her disabilities and evil bondages and also is completely healthy and actively takes part in all the prayer sessions at home as well as at the Ministry.
Beautiful House built after Prayers:
Secondly, I would like to share a few insights of how my dream came true. Just like any other person I also had dreamt of owning a beautiful house within the town and whatever I would earn to make it happen was all in vain since ages. But as I approached Sis Hanna with it she prayed over my intentions and prophesied that I would soon have my own residence and asked me to faithfully believe in God's Word and to stand stable in it and I did so. Within a couple of weeks my required amount got sanctioned and now finally I have begun its construction in a suitable location. All of these was possible due to God's grace and prayers offered by Richard couples. I would always be grateful to them and their Ministry for their noble deeds.
Watch Live Testimony Video
No weapon forged against you will prevail, and you will refute every tongue that accuses you. This is the heritage of the servants of the LORD, and this is their vindication from me, declares the LORD - Isaiah 54:17