Healed from Thyroid Disease at Grace Ministry Mangalore
Thyroidism
12-09-2016
---
For the past 3 months, I have been suffering from throat obliteration & wasn't able to stay back abroad due to my health issues. So I returned back home, after which I joined back for a job at Bangalore.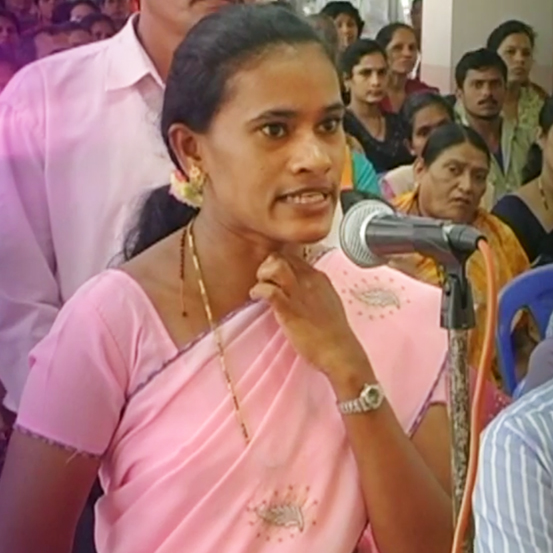 Nevertheless, my health status started deteriorating & became worse within 3 days. I was then taken to the hospital immediately, where the medical professionals acquainted that I was down with nothing but acidity for which I was then on a 15 days medicinal regimen, which showed nearly no good results.
I then travelled to Mangalore, where I consulted a physician, who acknowledged me about my blood profile, which showed clear signs of Thyroidism.
It was then I came to know about Bro Andrew Richard through a colleague & without much delay I immediately rushed towards his official place along with my husband. There Bro Andrew consoled, comforted & counselled me, after which I was completely moved by his words & prayers. Even then the medical professionals were adamant on the same saying I might have to be on a full-time medicinal regimen, but I stood firm & focused on my Lord & teachings of Bro Andrew Richard.
Today am completely healed by the hand of the Lord, who also is leading me in a prayerful life & I'll always remain faithful & focused on him alone!!
"O Lord my God, I cried out to you,And you healed me. Psalm 30:2"
Watch the live testimony,
Since everything is possible for God, you can experience miracles in your life when you invite God to intervene – even in situations that seem impossible. But too often, people neglect to ask God for miracles in their lives and end up settling for far less than God's best for them. You can always approach God with confidence if you trust him. So don't hesitate to pray about anything. Be Blessed