Healing Miracle - Mute Baby talks after 3 years of birth
Mute Baby talks after 3 years
29-11-2016
---
My little daughter aged 2 years 6 months wasn't able to talk normally like any other child of her age she was completely mute, We were in complete despair and pain knowing not what to do.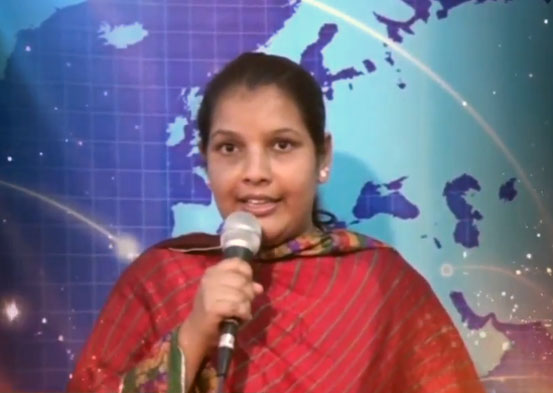 But the day we stepped into Grace Ministry & started to attend their prayers, I visualised a drastic change in my child's verbal activity. Today she sings, talks & worships the Lord's name aloud rejoice fully.
Am so grateful to the Almighty Lord for having heard my prayers!
Secondly, Two years ago, I had been to attend my PCBSc final exams. As I was in the fellowship of Grace Ministry, Bro Andrew & Sis Hanna prayed over me & encouraged me with the positive vibes.
I then entered the exam hall where I realised that the questionnaire was too hard to solve & tricky too, but still I managed to complete it successfully but I had lost all hopes of passing and was in complete distress.
I had confessed priorly that I would testify Lord's name if I clear the exams with satisfactory grades. A couple of months later when the results were out, I got to know that I cleared with 71% of marks. I was overwhelmed & was grateful to my Lord.
Watch Live Testimony Video,
"I have heard your prayers; I have seen your tears; behold, I will heal you ~2 Kings 20:5"